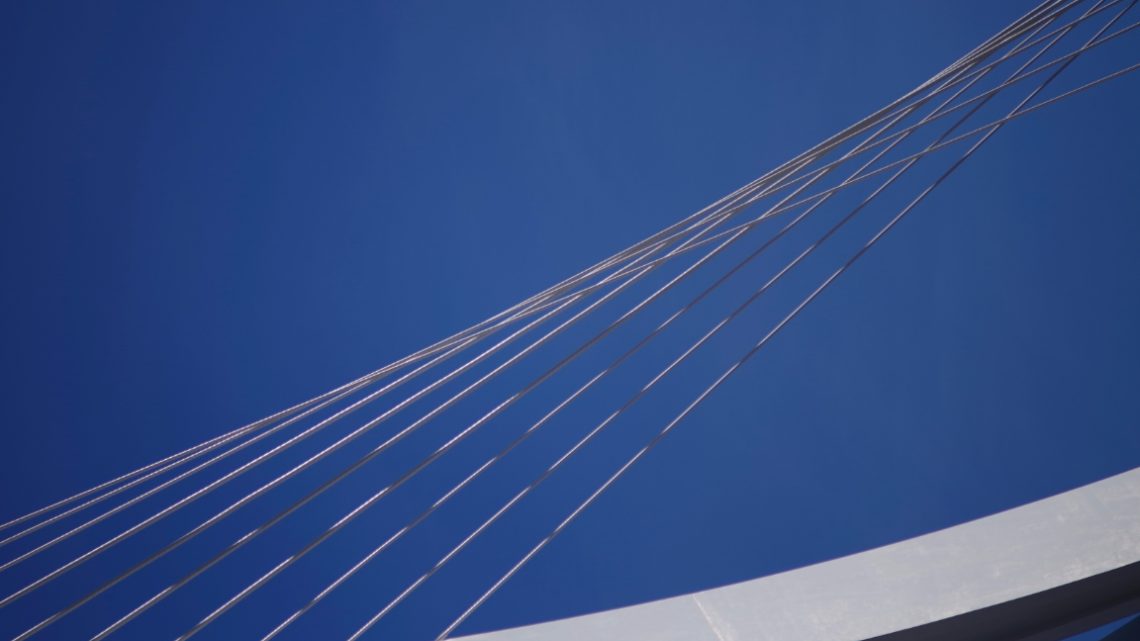 February 16, 2021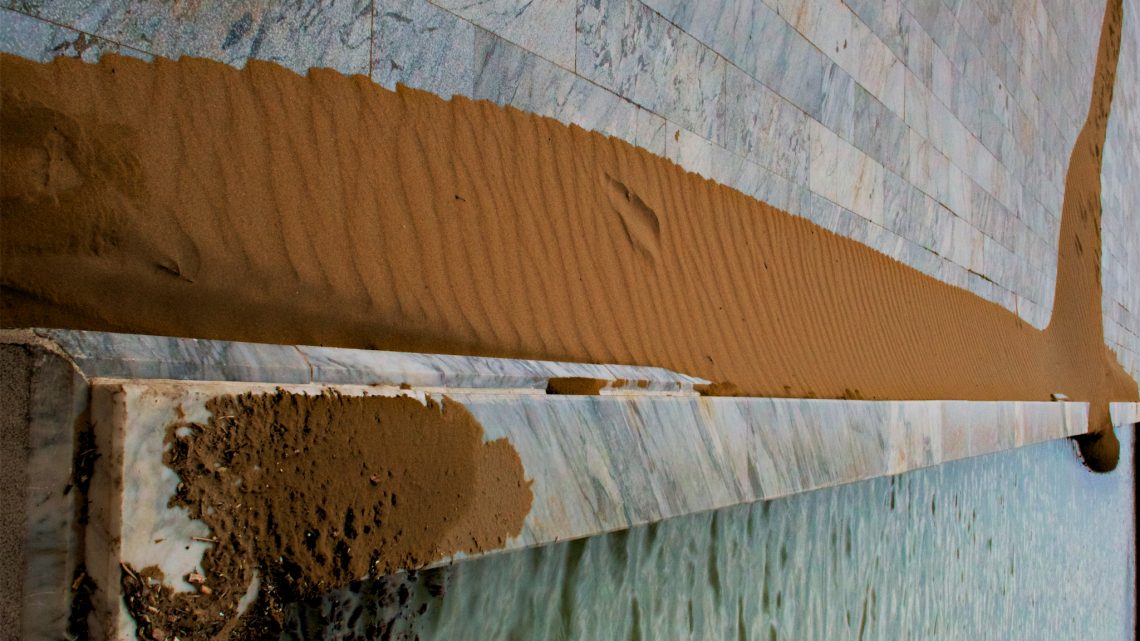 February 14, 2021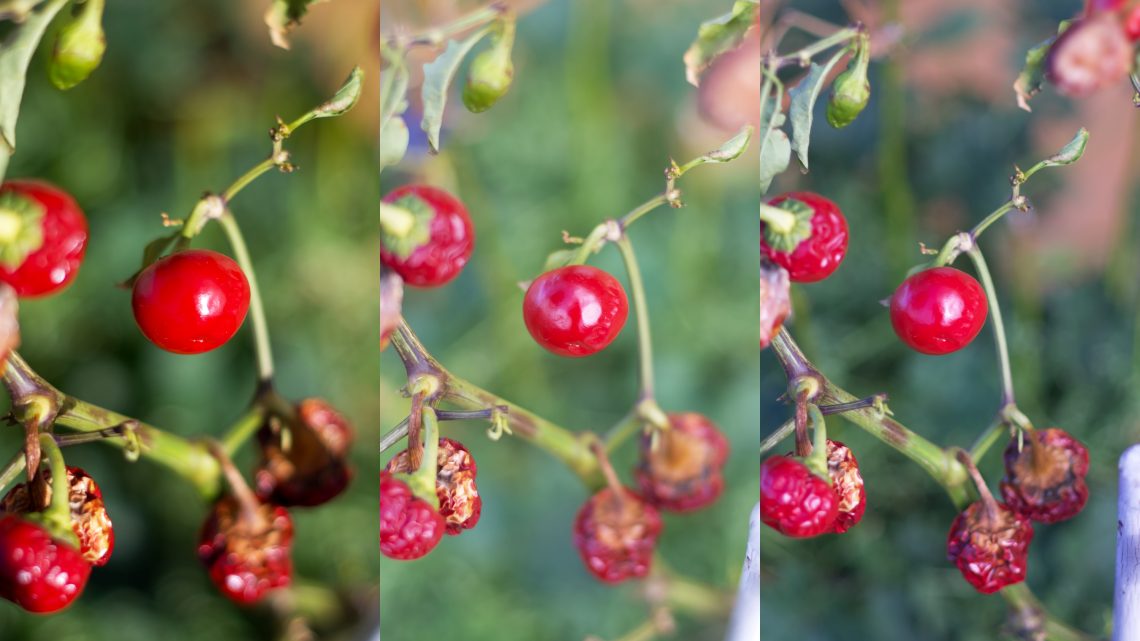 The left slice is taken with a Pentax K-1 and SMC-A 50/1,7, the centre with a Nikon D750 and a Nikkor 50/1,4, the right with a Fujifilm X-T3 and a Summicron 50/2. All the cameras were at their base ISO (100 for the Pentax and Nikon, 160 with the Fujifilm), at F2 and aperture priority.…
February 9, 2021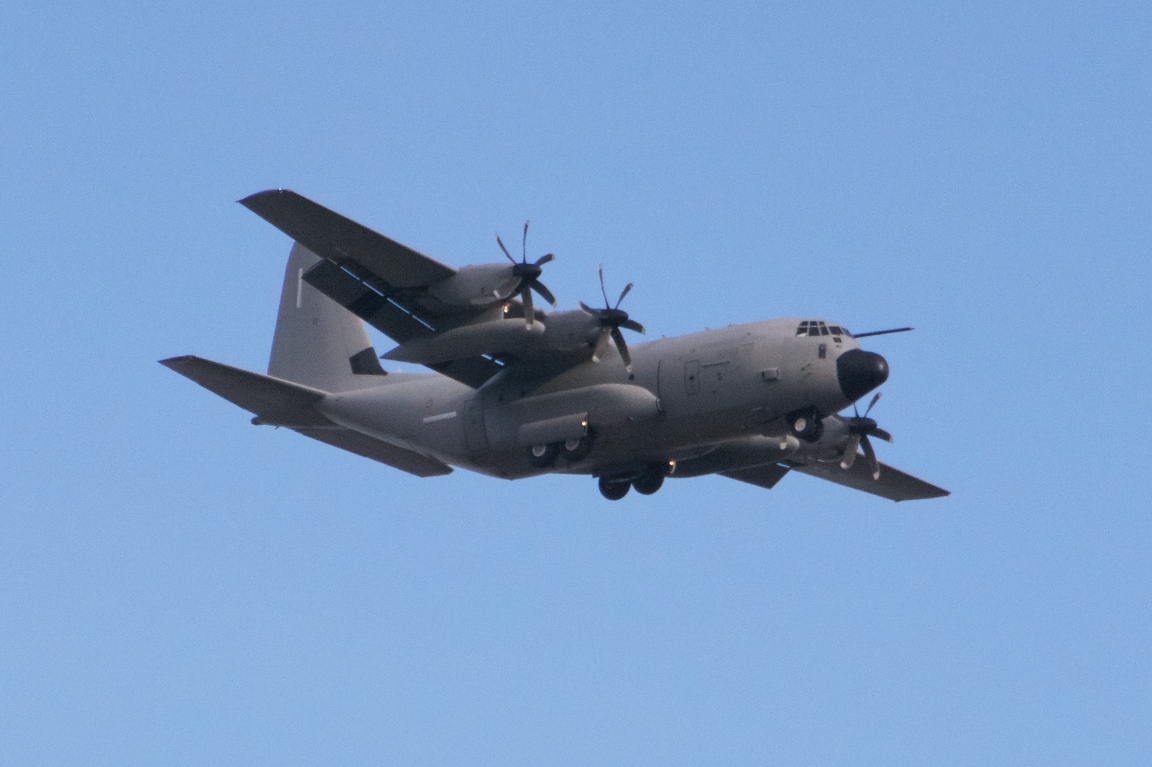 January 31, 2021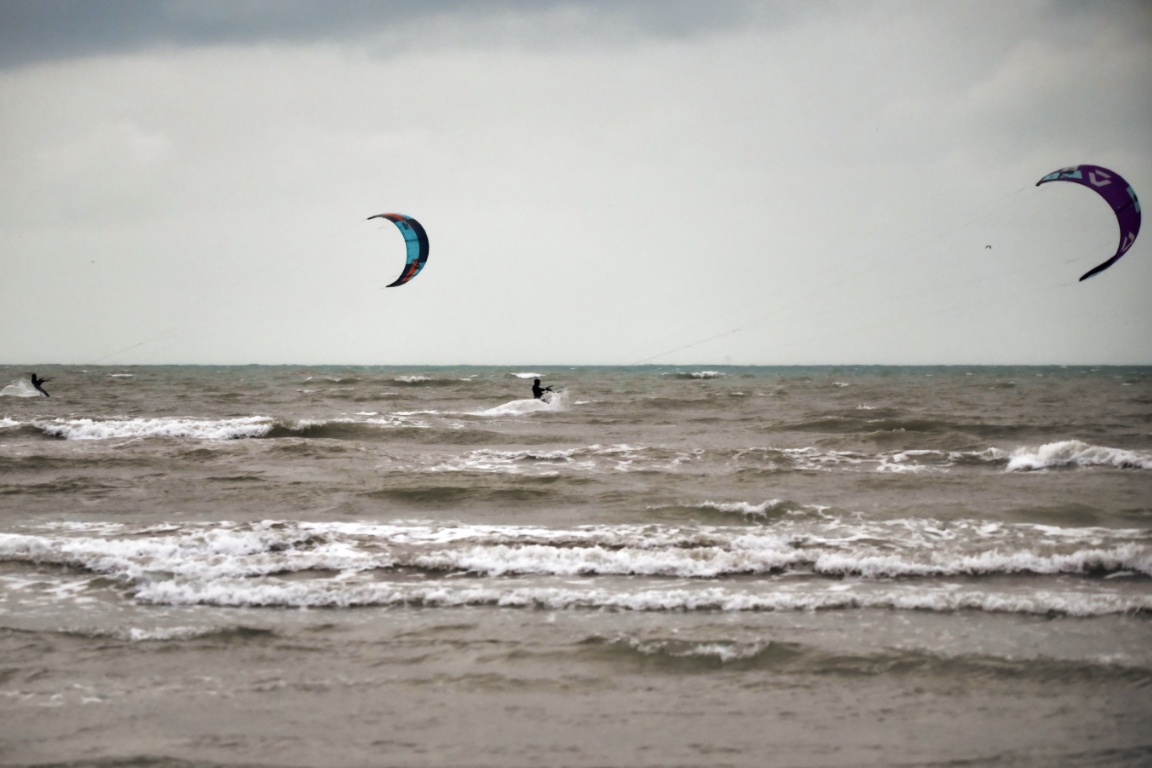 January 29, 2021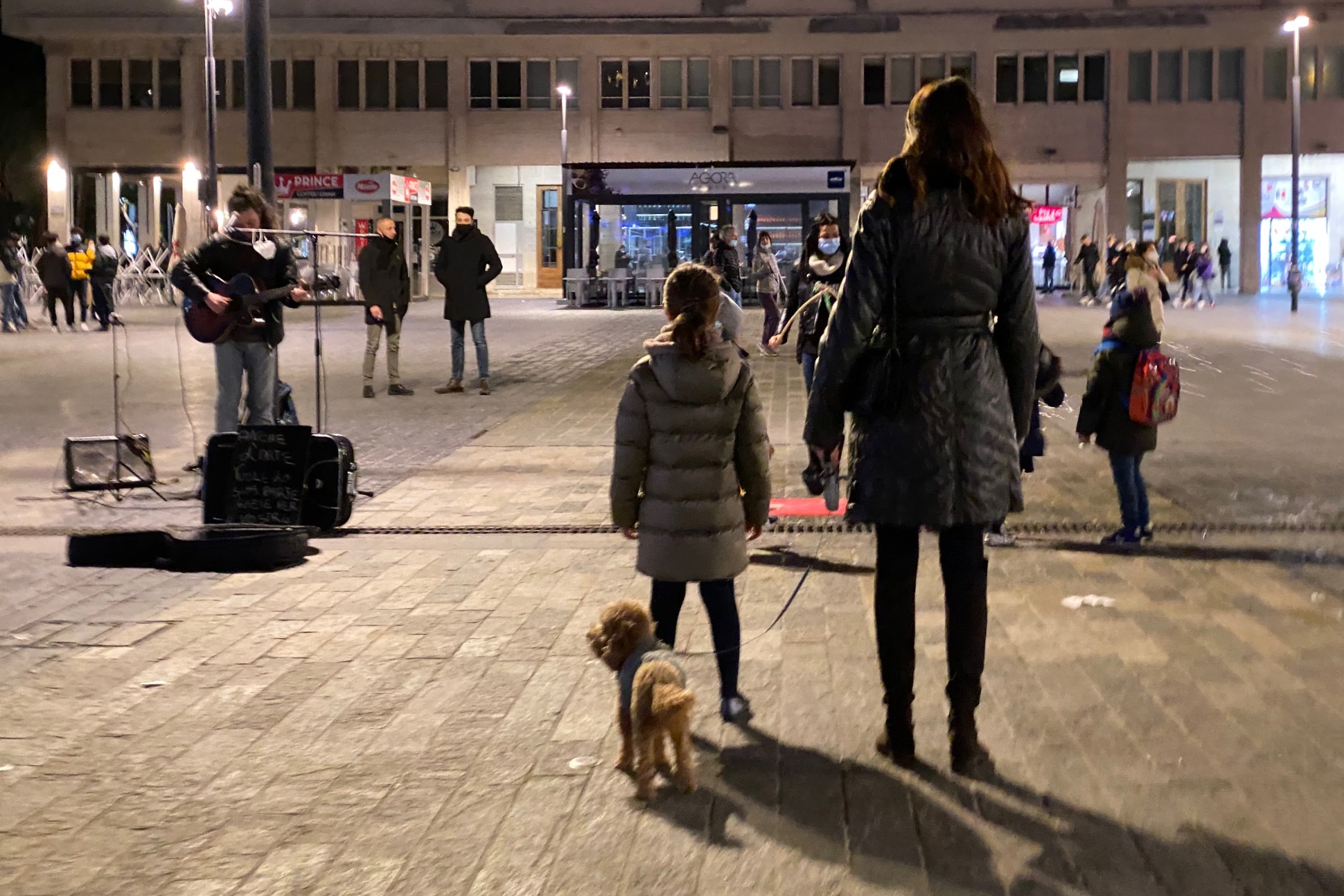 January 26, 2021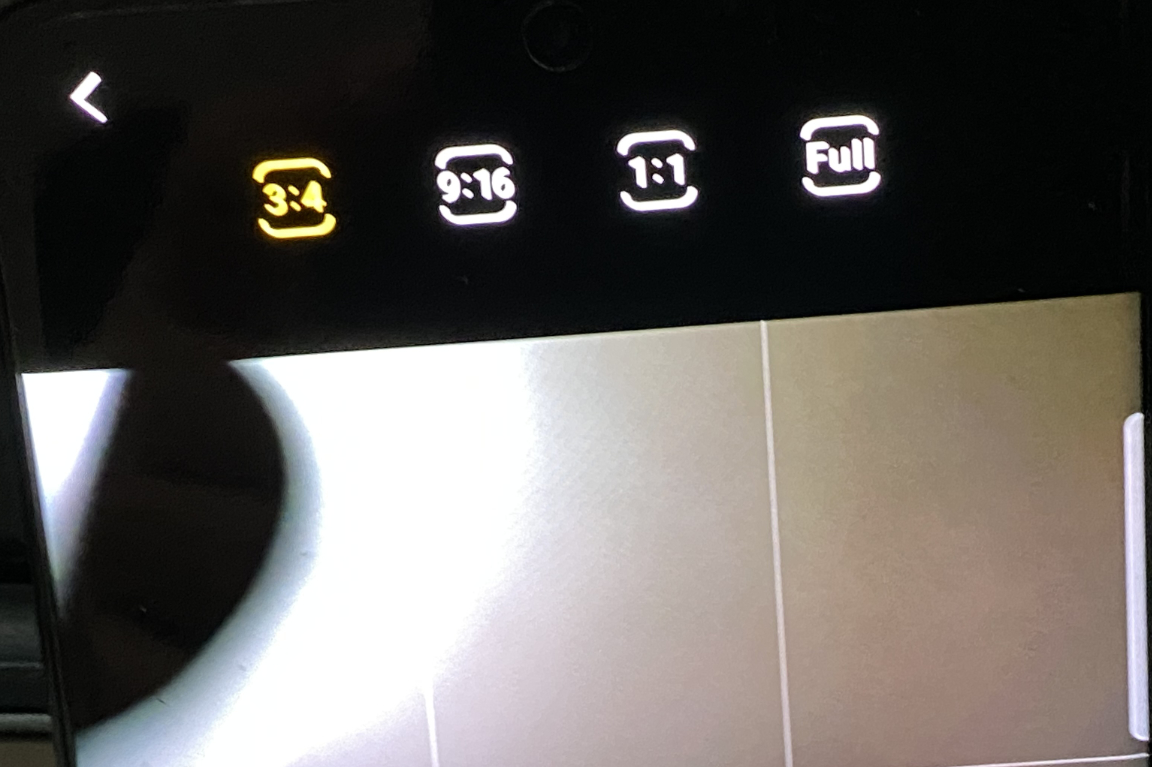 To put it short, this is what you get by purchasing a Galaxy S21 Ultra 5g using the standard camera app: access to all four lenses is limited to jpg, 108megapixel resolution is limited to one lens (the one Samsung calls 'wide' or '1x'), RAW format is only availble in 'PRO' mode, limited to 'ultrawide'…
January 24, 2021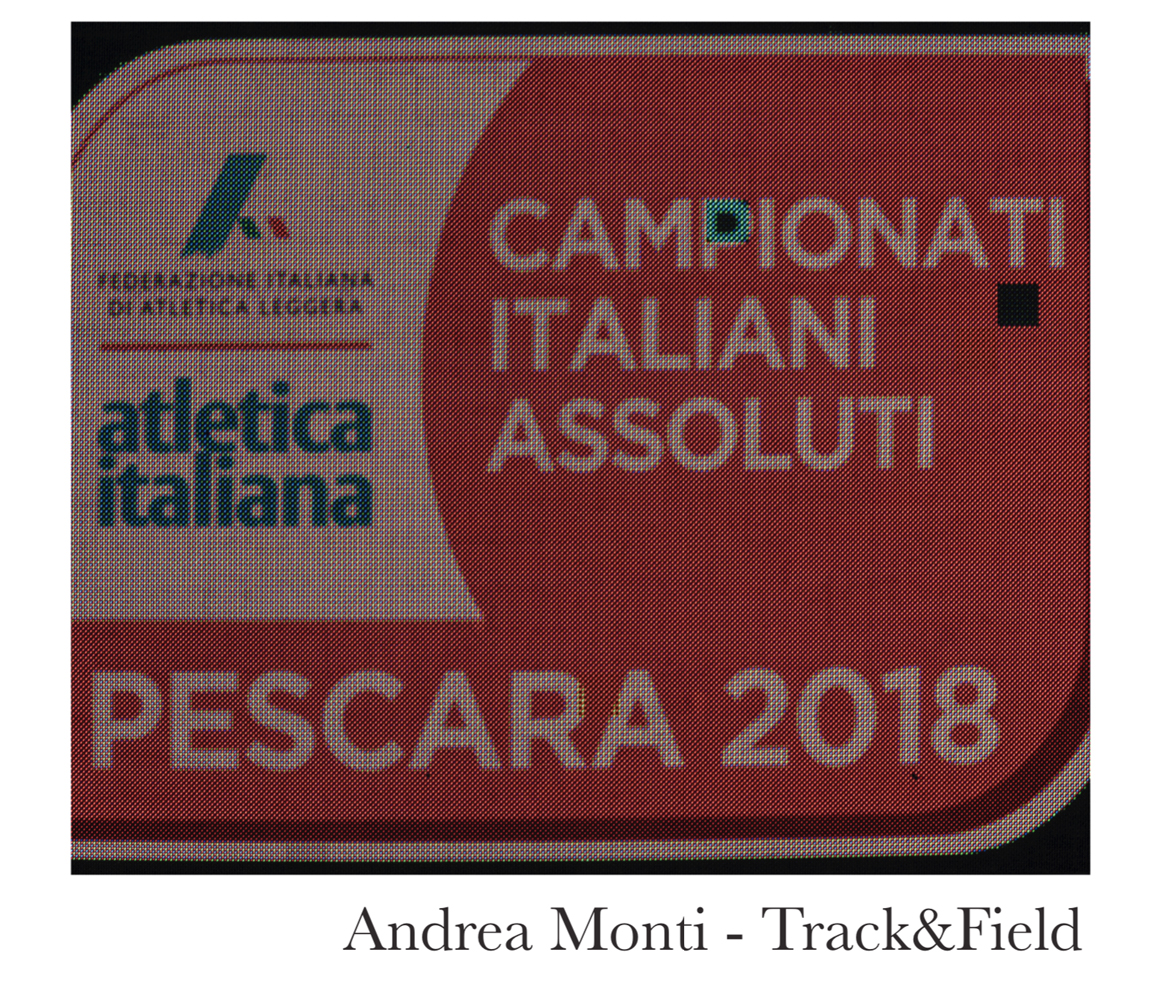 As reported by Petapixel, a new form of copyright (better, 'moral rights of author) scam hits photographer: the credit stealing on Wikipedia. In a nutshell, as everything on Wikipedia is editable, somebody started changing the photos' ownership information from the original author to somebody else who, as Petapixel writes, get a series of 'benefit'. As…
December 19, 2020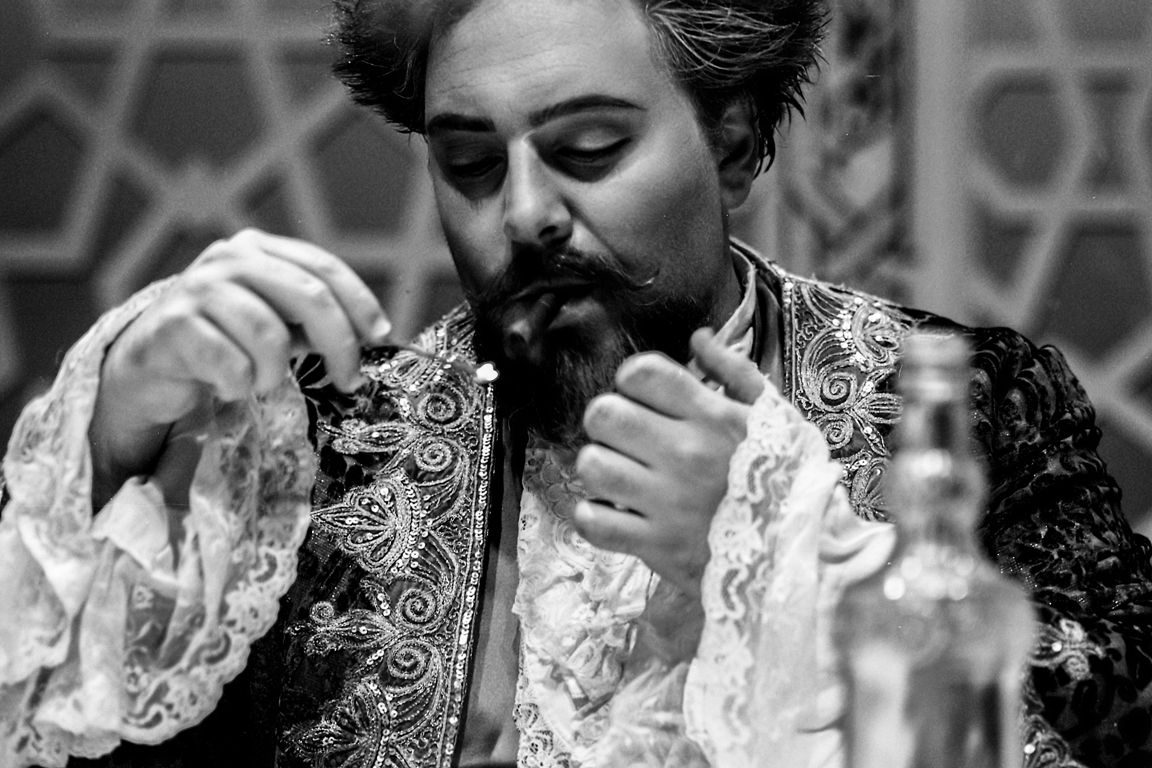 This picture might look "ordinary" but for the fact that I shot it with a rangefinder film camera (guess which?) during the scene change between to acts of a theatre play. Scene assistants were placing the furnitures, actors were trying to focus on their parts, there was no time (and place) to design a proper…
December 12, 2020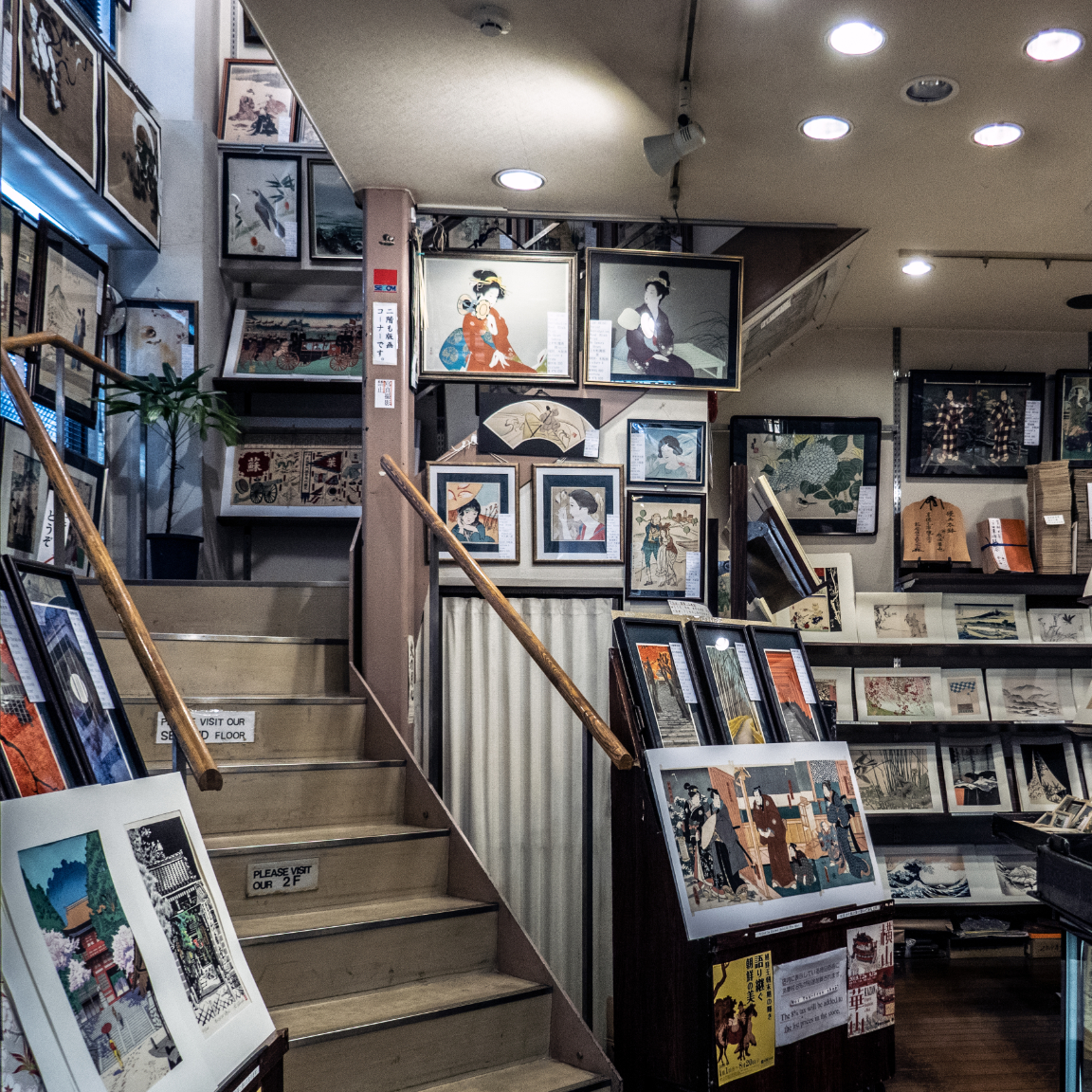 Kyoto 's Teramachi-dori is full of suprises. Amidst shops of the most different kind and attire, booklovers can find this small gem.
December 2, 2020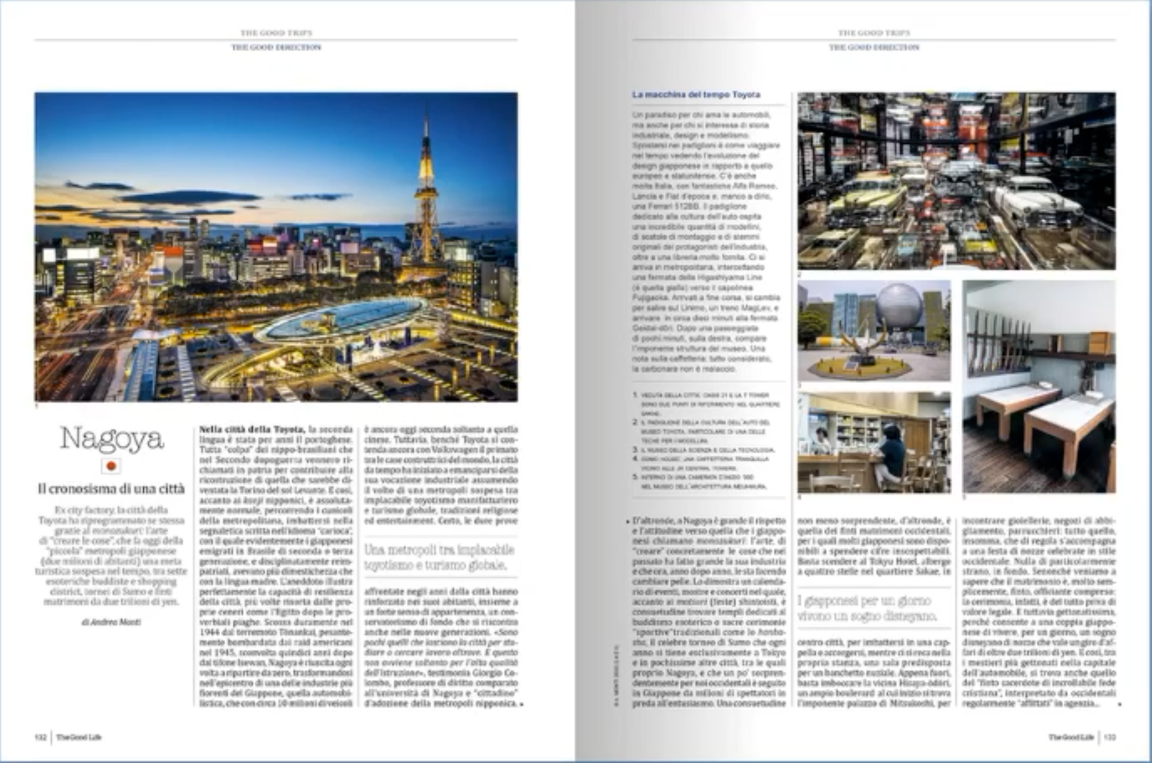 The Good Life's October issue features my photoreportage of Nagoya.
October 29, 2020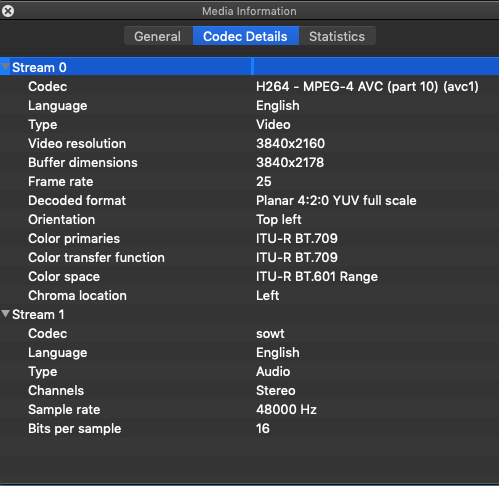 Neither the user manual, nor the Youtube 'experts' tell this open secret: the X-T2 samples audio at 16bit. Although the sample rate is 48khz (a standard in video production) 16bit may not be enough to record (a minimum) professional grade audio. This is not a big deal for the rest of the humans, but If…
October 11, 2020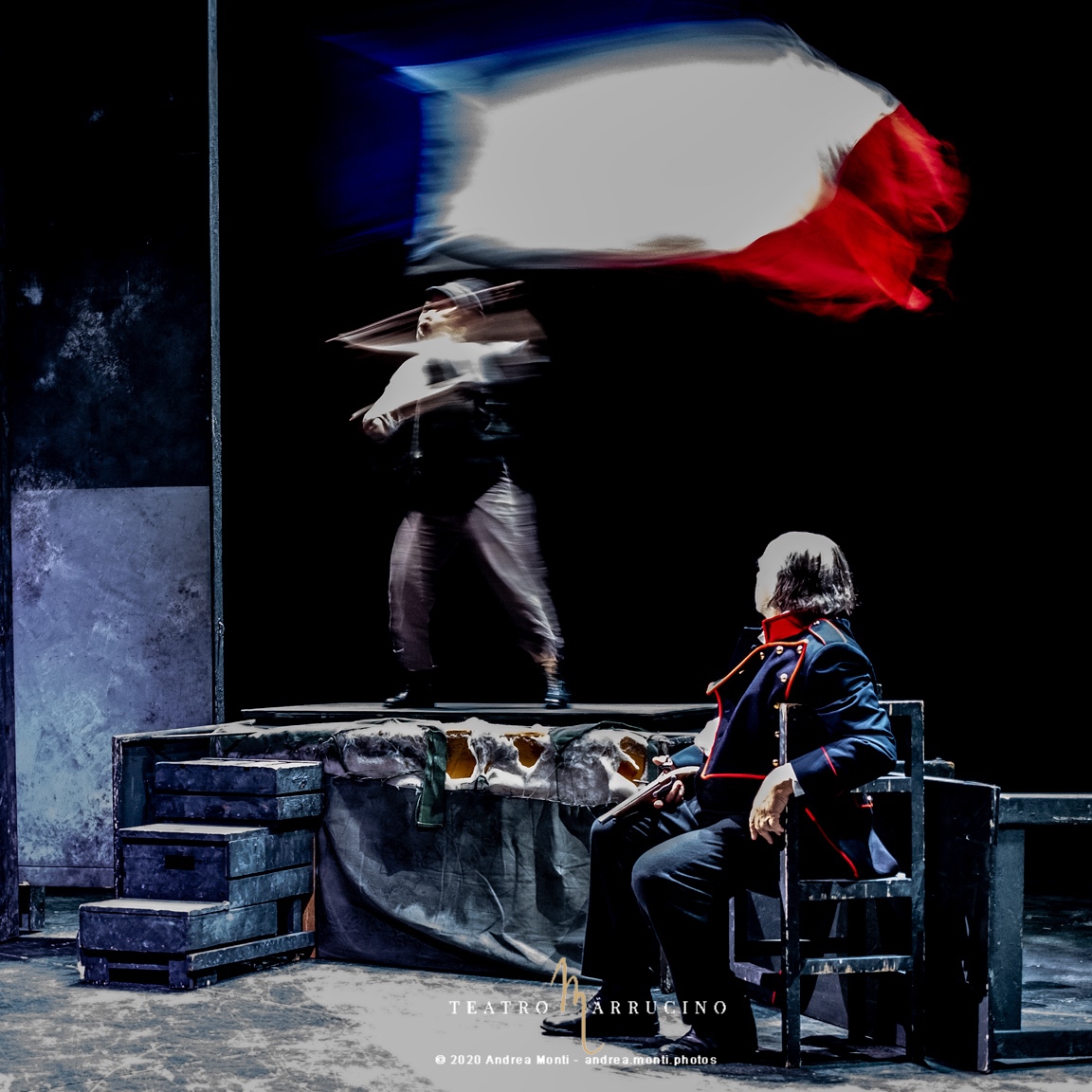 In this picture, taken during the reportage I did for the Teatro Marrucino's I Miserabili, an old and exhausted fighter rests while a young citoyen waves the French flag defying the fire of the royalists. The strength of the picture is in the dialectics created by the two protagonists, hinting at a "relay" between an…
March 4, 2020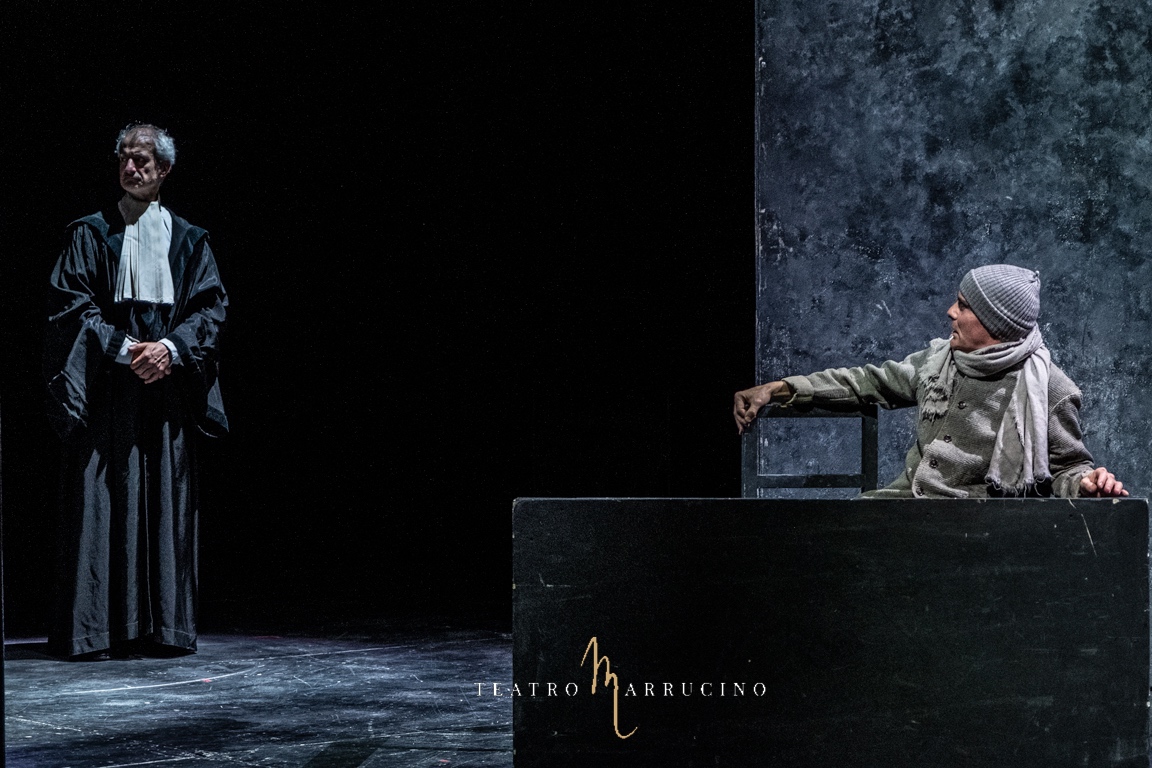 Sometimes a picture acquires a meaning that goes beyond the original intent of the photographer. In this case, taken from a reportage I did for Victor Hugo's Les Miserables featured at Teatro Marrrucino, in Chieti, the photography becomes the archetype of the denegata Justitia. The defendant asks to speak, the justice stares elsewhere.
March 2, 2020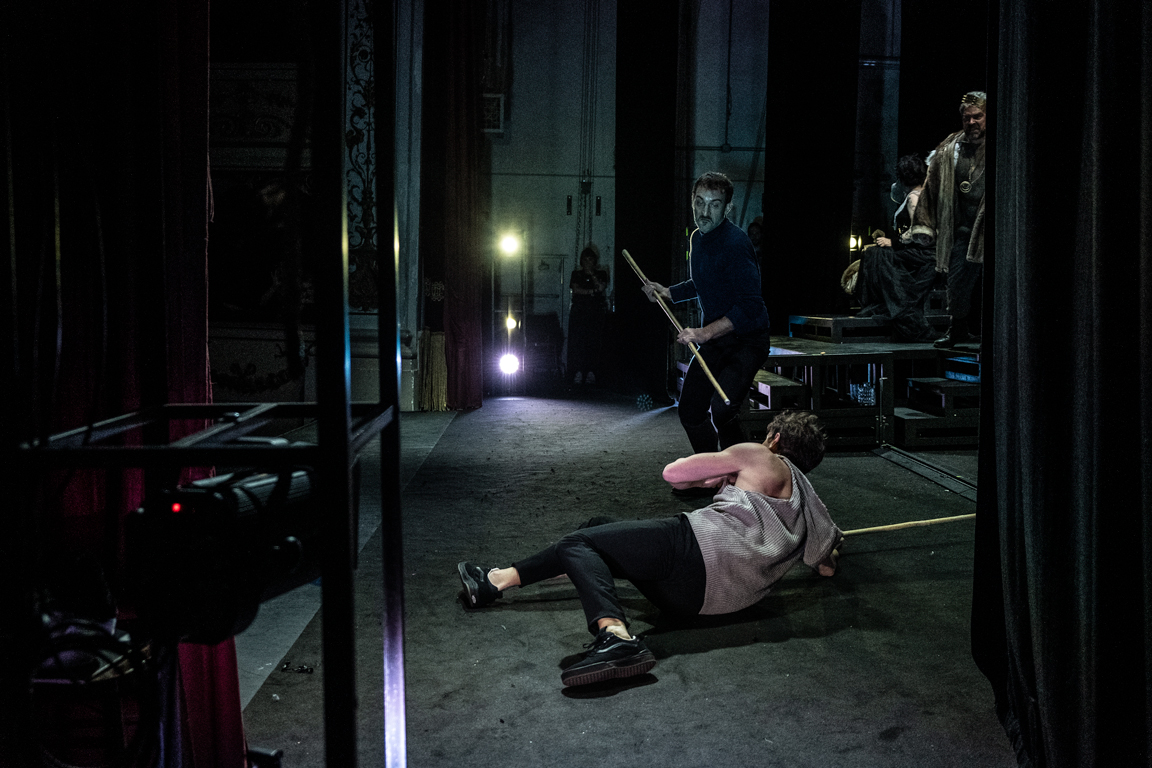 Shooting a play is challenging because you must be ready to seize 'the moment' and, at the very same time, think of unusual compositions to avoid the boring 'frontal' perspective. Shooting part of the reportage from the backstage of Hamlet, with Giorgio Pasotti and Mariangela D'Abbraccio directed by Francesco Tavassi I had the possibility to…
February 17, 2020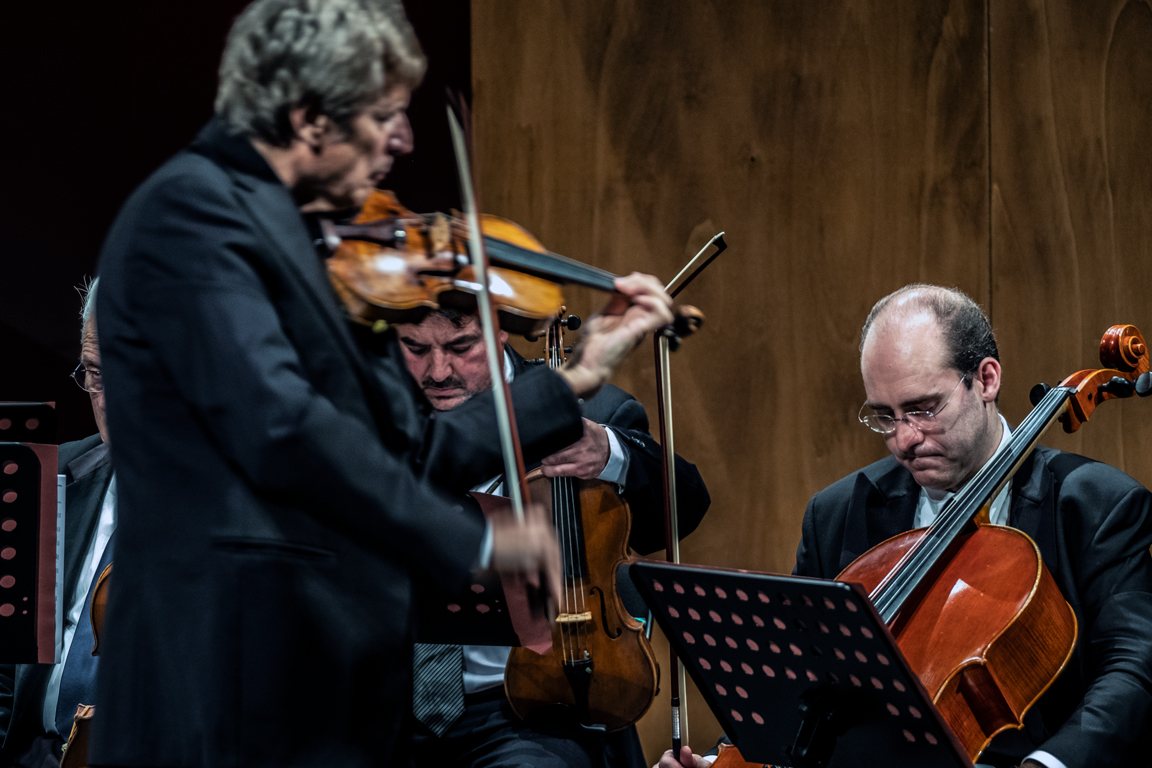 This photo I took during a reportage for a theatre hosting a concert of Uto Ughi shows a counter-intuitive use of focusing. Rather than go for the obvious option, the attention is shifted on the two musicians in the background capturing their concentration, with the leading violin blurred and conceptually, thus, 'left behind'. The global…
February 9, 2020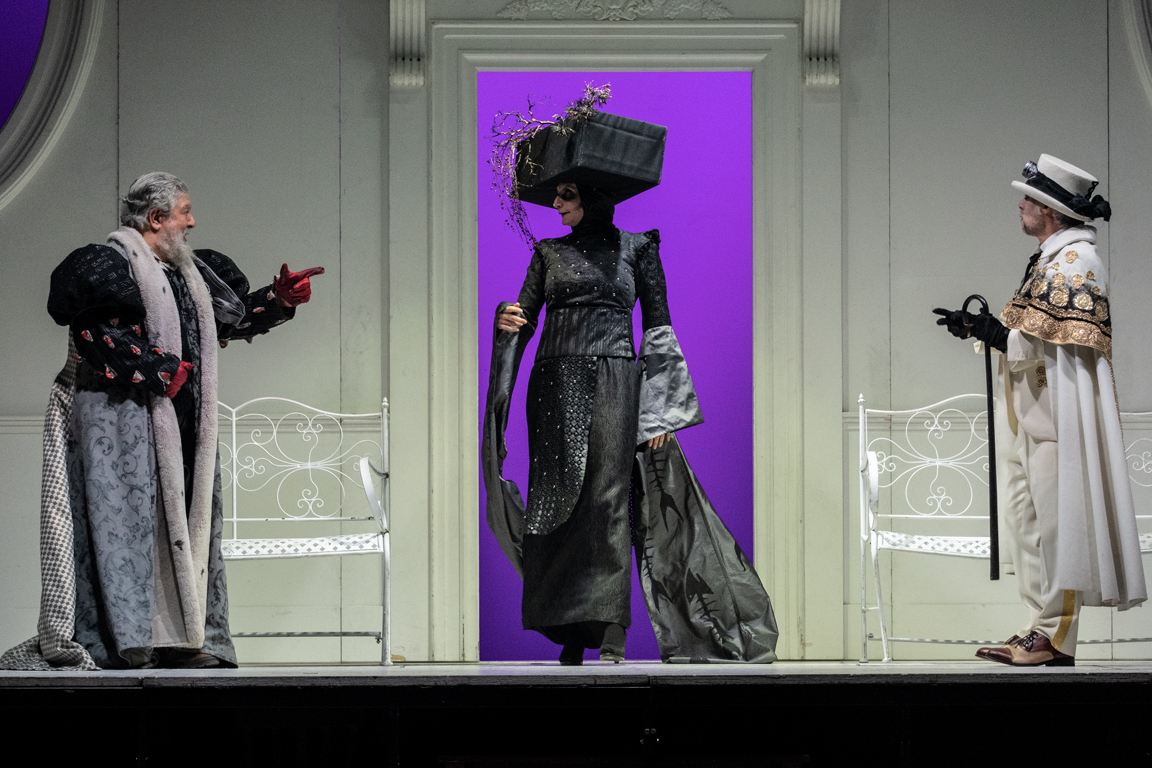 This photo I took during a reportage of Miseria e nobiltà – a classic of the Neapolitan comedy by Eduardo Scarpetta – in the mise en scene of Lello Arena e Luciano Melchionna gives a lot of insights on how composition works. The triangle designed by the two actors on the sides and the taller…
February 7, 2020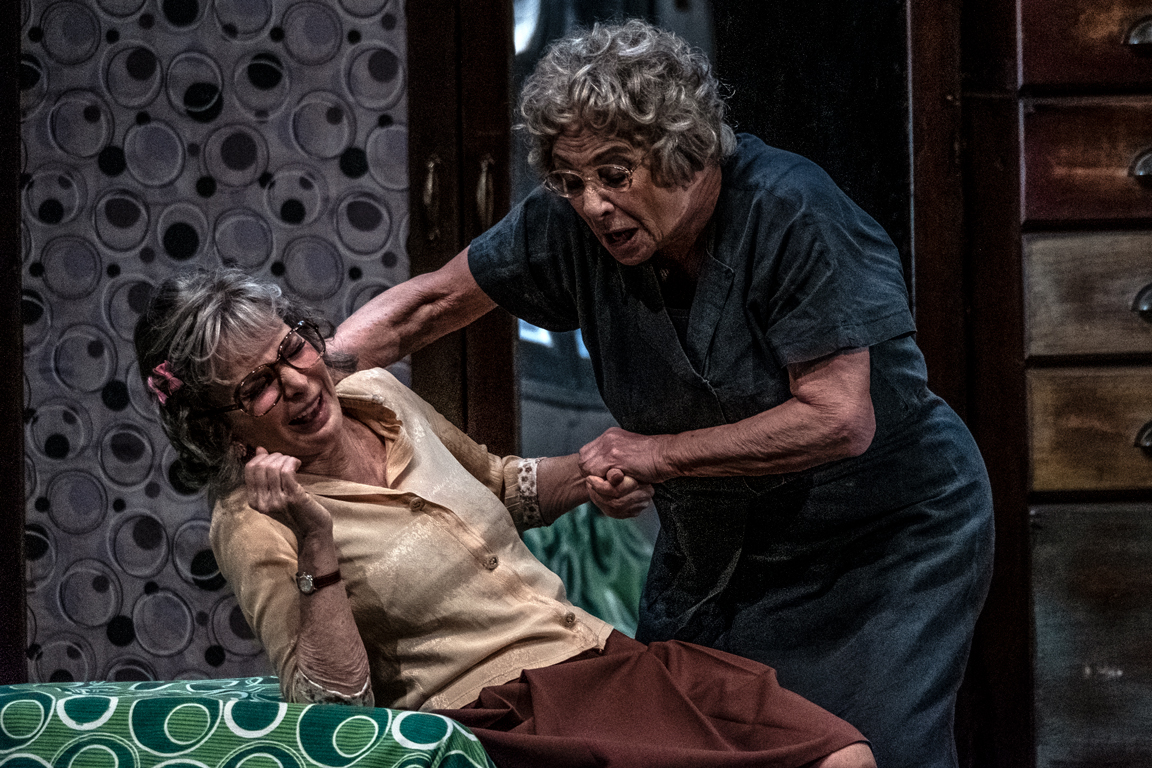 This photo I took during an assignment for a reportage on the theatre drama called "Le Signorine" with Giuliana De Sio and Isa Danieli is an excellent example of the "Timing the moment" concept. "Timing the moment" is a skill any event-based photographer should develop (or hone, if he's gifted enough to have been born…
January 20, 2020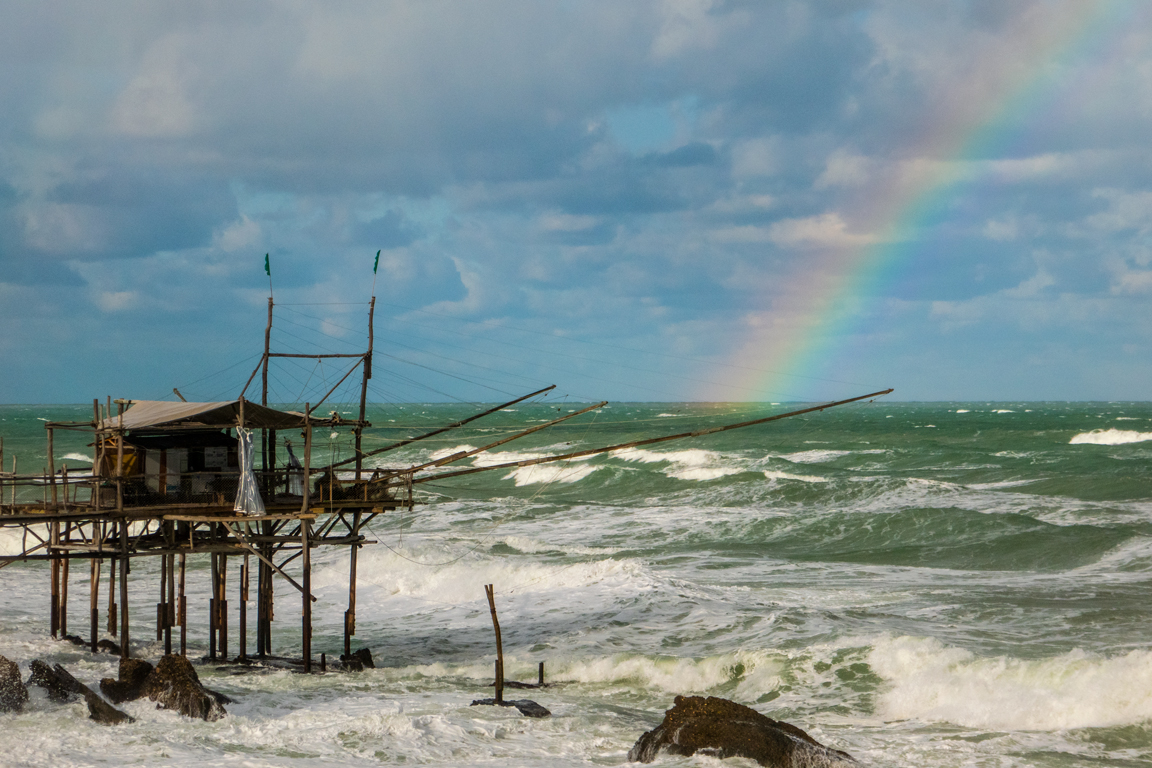 January 8, 2020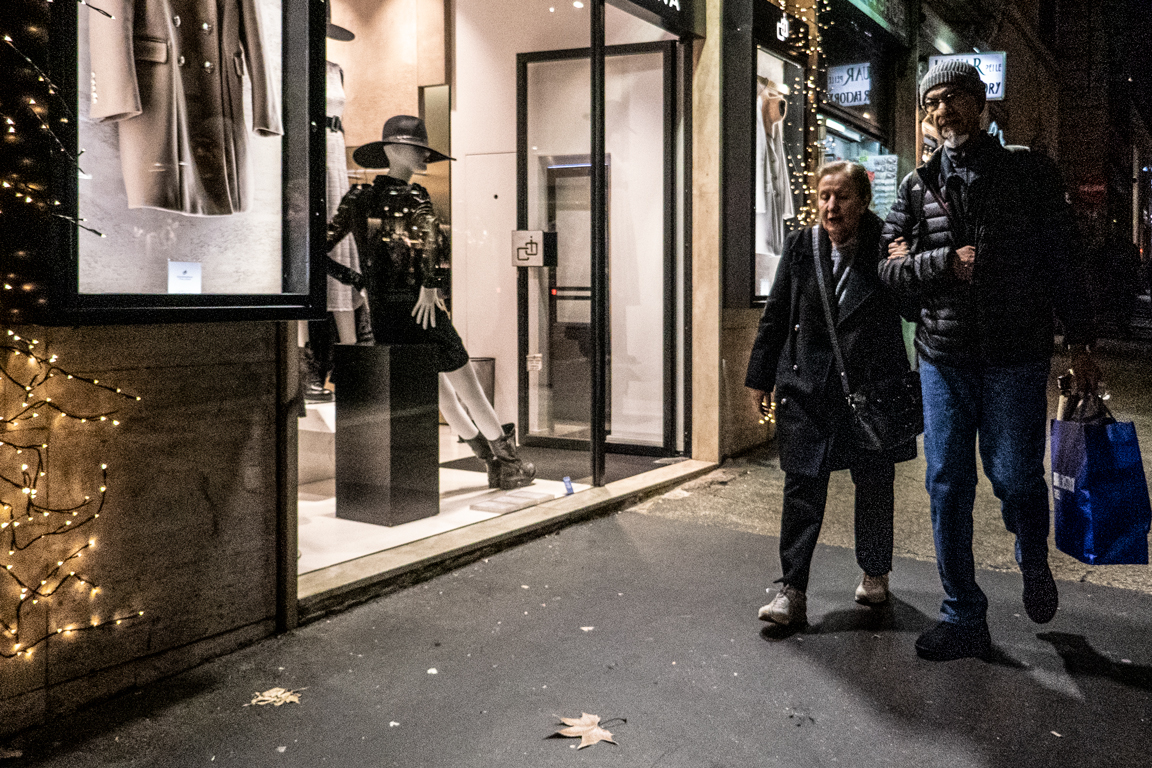 Once again, the meaning of this picture is counter intuitive and "made up" by the composition. The scene is seen from the perspective of the mannequin: at the end of a hard day spent sitting on the street-front, it (or he?) looks deadly bored and tries to kill the time before the shop closes by…
January 6, 2020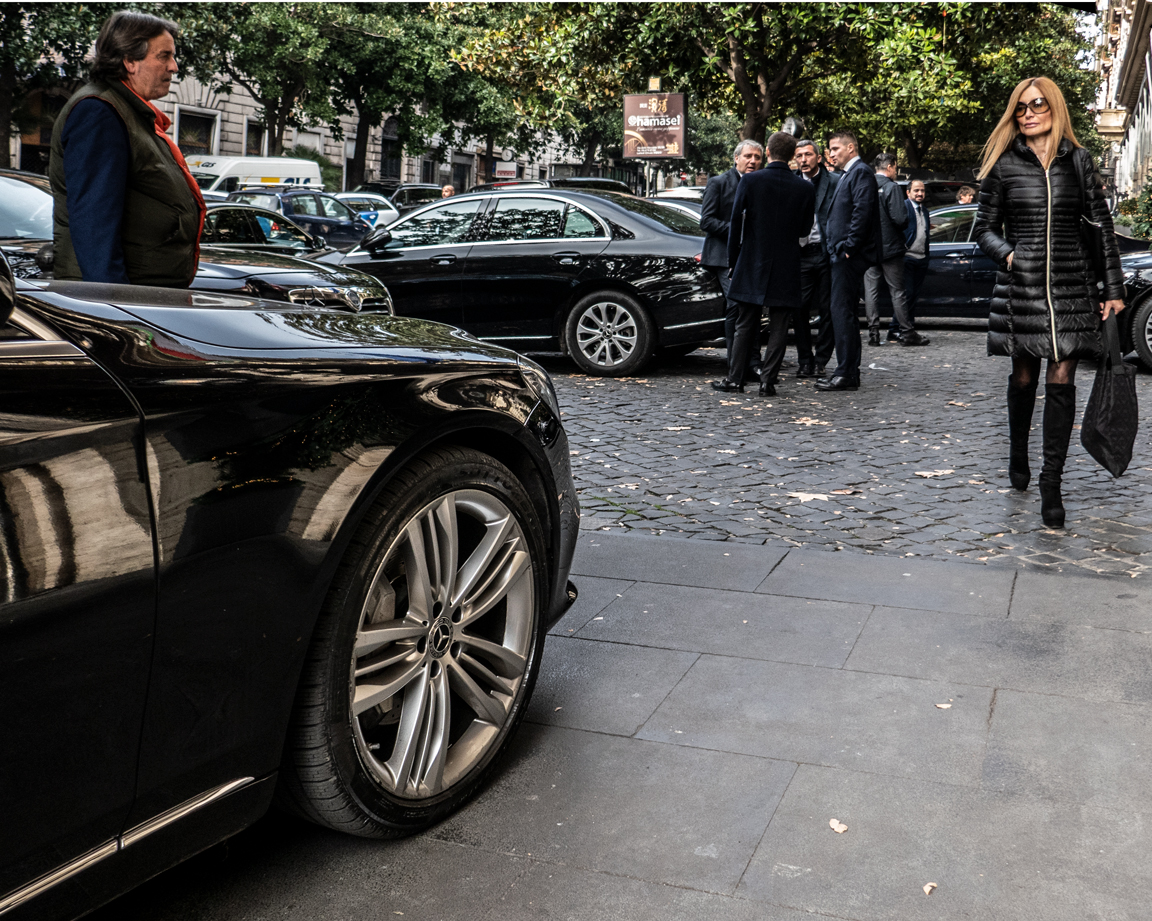 The essence of this photo is all in the glances of the protagonists. The man looks at the woman, the woman looks at the luxury car. The essence of this photo is all in the glances of the protagonists. The man looks at the woman, and the woman looks at the luxury car. It is…
December 28, 2019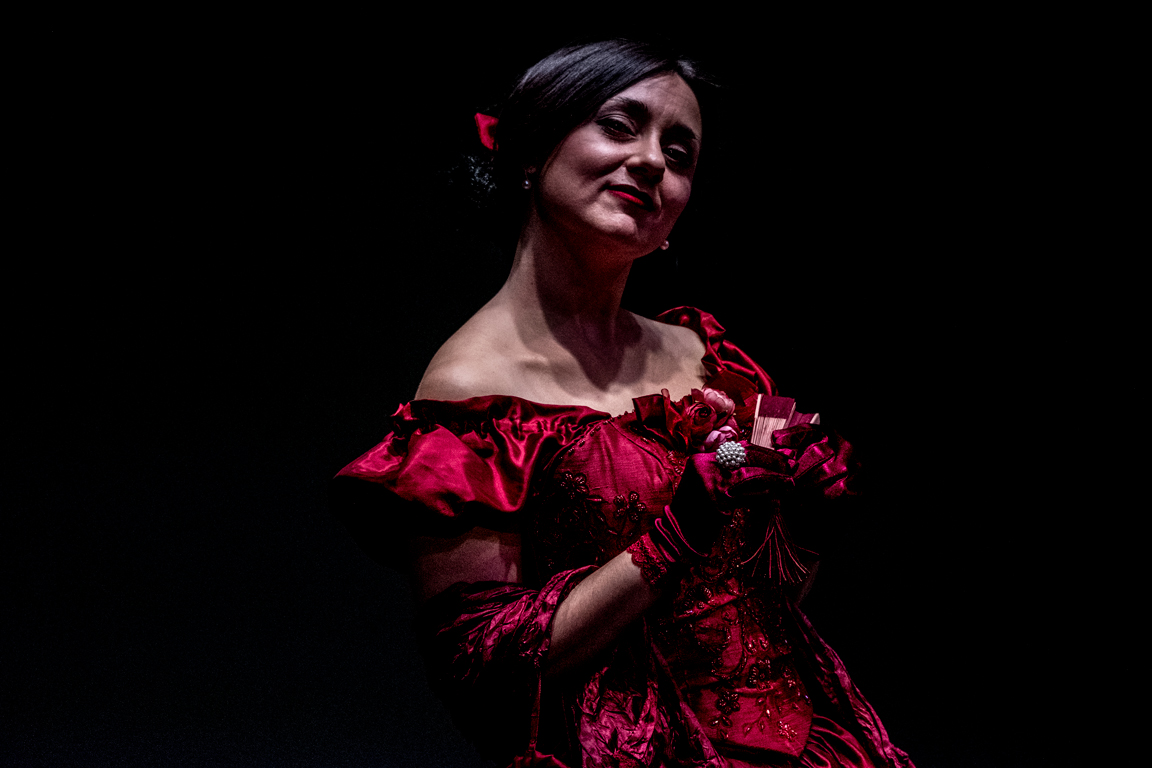 Properly mastering underexposure helps to obtain pleasant results in challenging light conditions. I took this picture of a soprano by lowering the camera exposure by two stops, thus preserving skin tones burning, and "fading" the background to black. A proper in-camera under-exposure has the advantage of requiring lesser work in post to toggle clarity, temperature…
December 25, 2019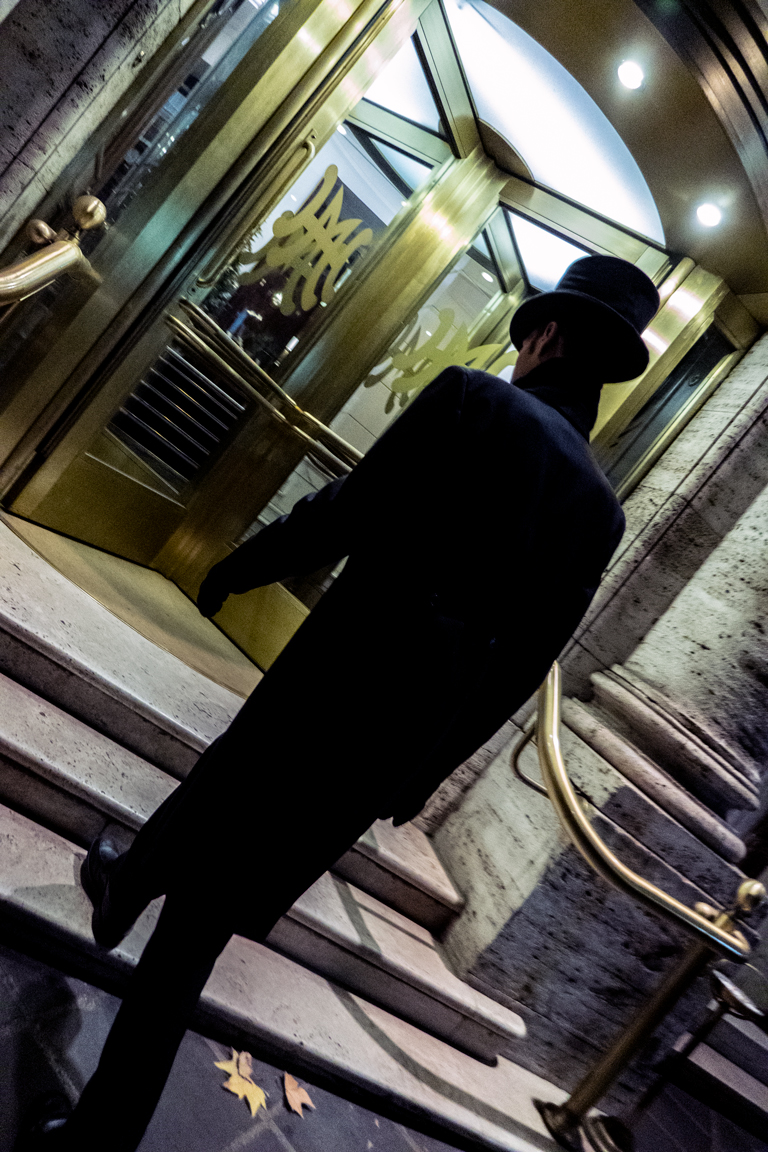 Tilted photos are very challenging to take. It is easy to break the composition, lose an essential part of the scene, or take a bad picture. Furthermore, making sense out of a diagonal orientation with a ratio that is not square (Hasselblad people, I can hear you loud and clear!) adds layers of difficulties. As…
December 18, 2019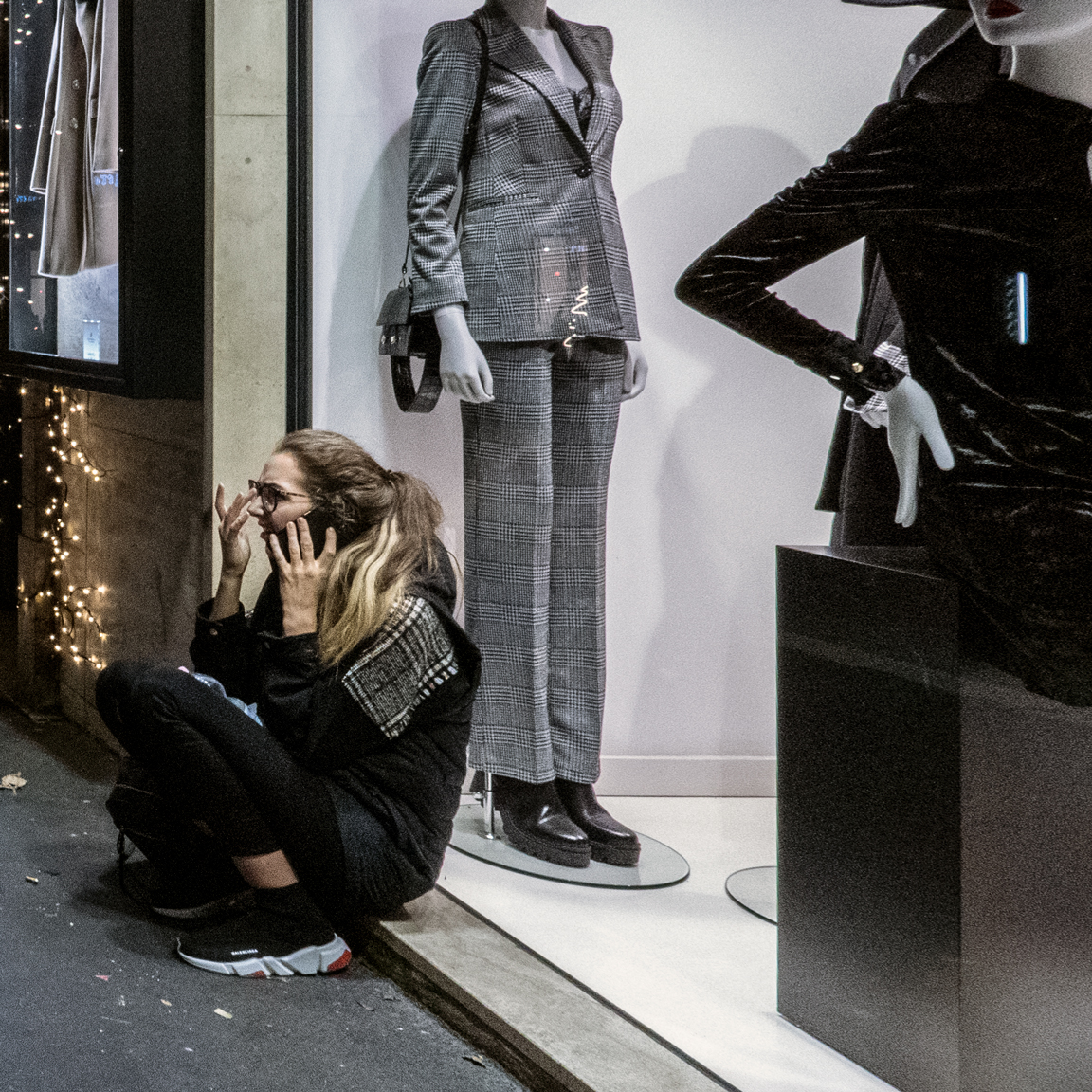 The idea behind the composition is entirely correct. The mannequins and the girl form a triangle, as does the direction of the stares, conveying both a sense of symmetry and counterposing the liveness of a human being to the puppets' lack of. A poor execution, though, led to the mannequins' head cut, turning a visually…
December 15, 2019