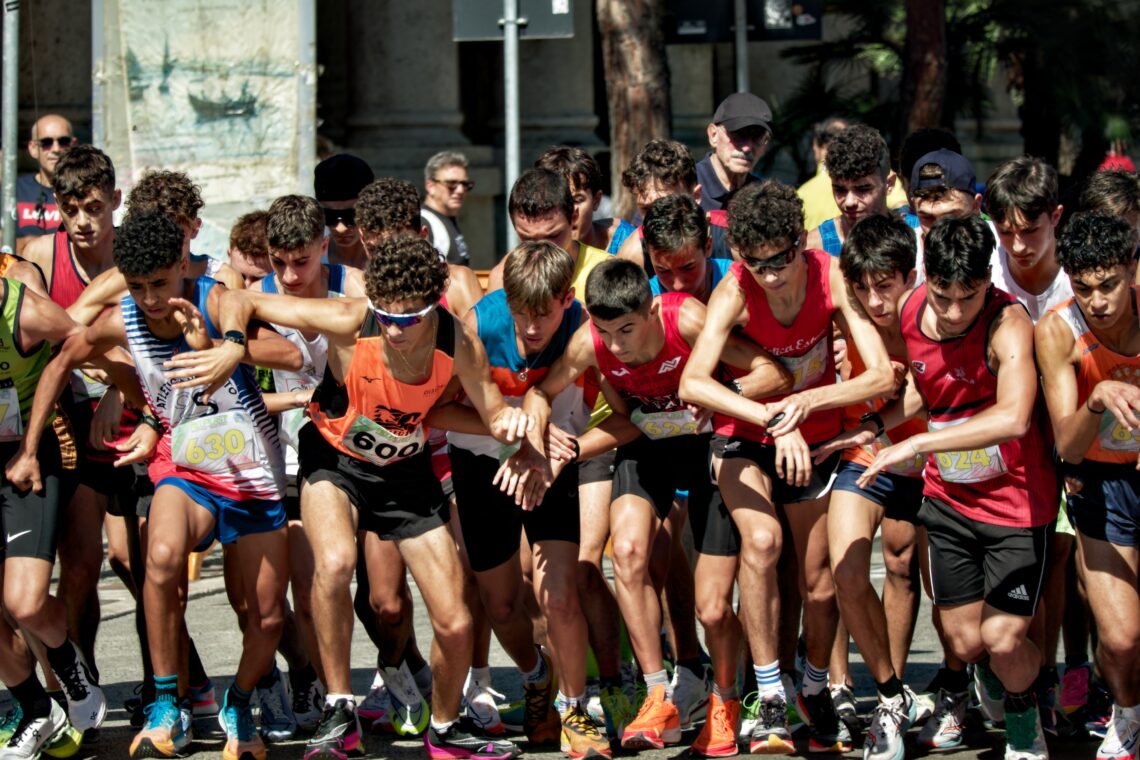 On Composition. Or: the eye sees what the mind is prepared to comprehend
This shot, taken during the Italian Road Running National Championships, is a fair application of the French philosopher Henri Bergson aphorism to composition: the eye sees what the mind is prepared to comprehend. In fact, although there is not a direct, cause-and-effect relationship between this image and renaissance painting, the learned observer may find some connection with works such as, for instance, Michelangelo's Battaglia di Cascina. The connection between present and past may be loose, but this does not affect the principle. When I framed the shot I something 'clicked' in my mind and I instinctively decided to press the button.
Photography (at least in all its variations, such as sports photography, which requires shooting 'on the fly') can be defined as 'real-time painting'. The photographer must be able to quickly 'see' – i.e. recognise – a particular shot composition, thus transforming a neutral event into a creative image.
It is a well-established fact that proper composition goes far beyond simply following – or breaking – common rules such as the 'rule of thirds' or the 'golden ratio'. Creativity in photography is about giving meaning to an otherwise 'flat' natural event. This is why training in classical painting should be a must for a photographer. Great artists of the past took time, care and talent to paint sketches of the life of their time. They solved the problem of composition in advance by sketching out the best way to do it with their artistic ingenuity.
This does not mean that such works should be copied out of hand. However, being able to see the resemblance between a possible frame and the master's painting a fraction of a second before pressing the shutter can change the result (for good). Compare the result with a similar image taken by a local newspaper for reporting purposes, and the difference between the two approaches becomes clear.