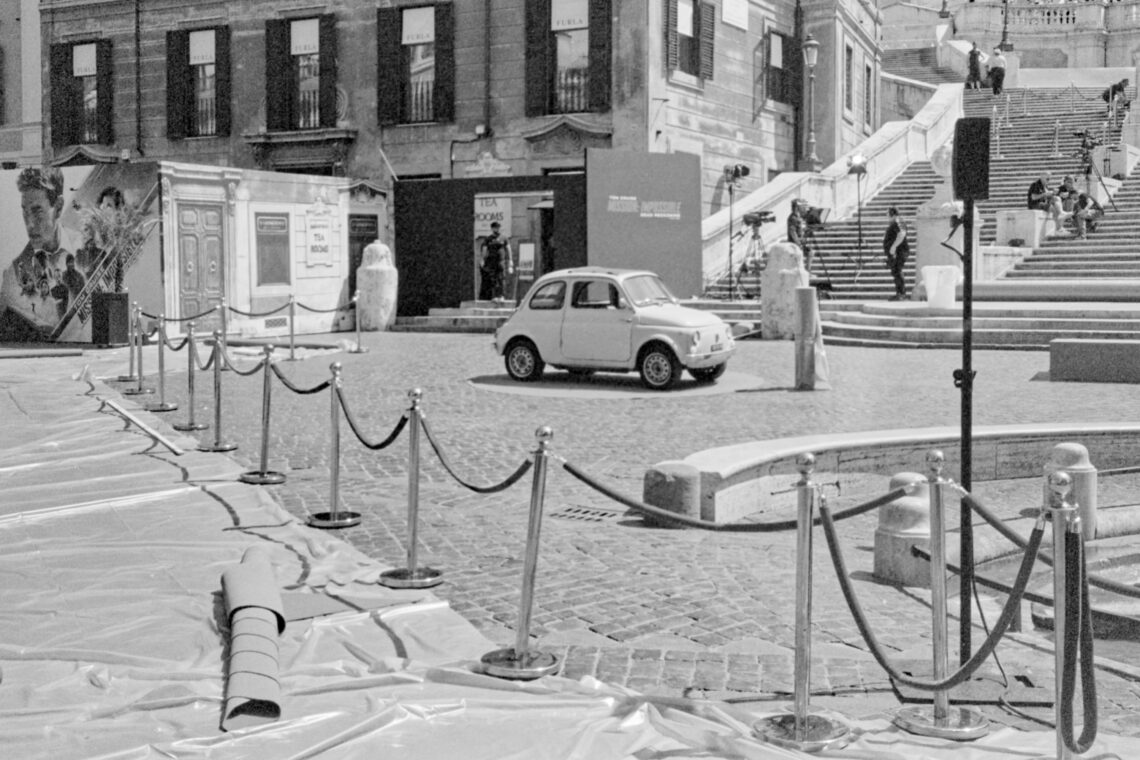 The Expired Film Series – Episode 1 – Kodak BW400CN – Dec. 2014 shot in June 2023
This is the first episode in a series documenting the use of expired film in various contexts (mainly in Rome, Italy).
Episode 1 features a Kodak BW400CN shot with a Nikon 35TI in Rome (IT), between Piazzale Flaminio and Piazza di Spagna where the world premiere of the latest Tom Cruise motion picture —Mission Impossible: Dead Reckoning— was going to be held.
As the Nikon 35TI does not allow one to 'pull' film's ISO and the exposure compensation did not work, it was impossible to overexpose the pictures. As a results, the blacks lack detail and show severe grain.
Legal Notice Reuse is free for pro bono personal and educational projects. Any other use must be licensed. The following copyright attribution is always required: All images are © 2023 by Andrea Monti – web: andrea.monti.photography.