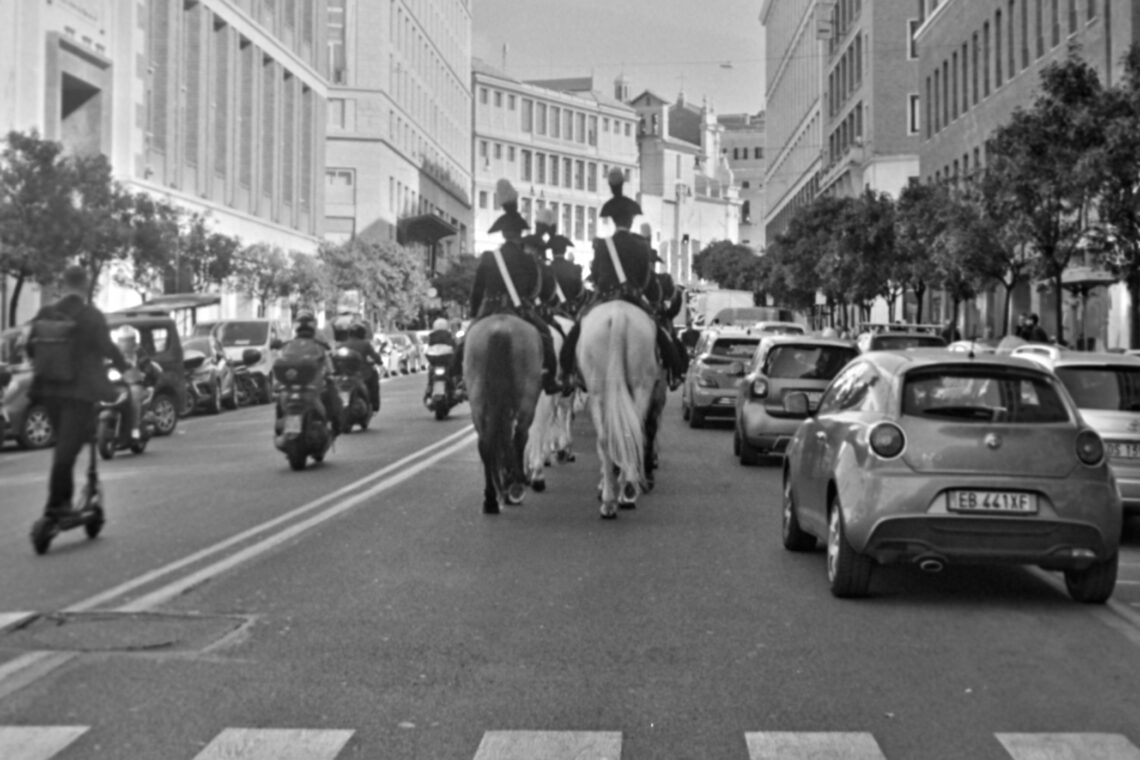 The Expired Film Series – Episode 2 – Ilford XP2Super 400 – Nov. 2017 shot in May 2023
This is the second episode in a series documenting the use of expired film in various contexts (mainly in Rome, Italy).
Episode 2 features an Ilford XP2Super 400 shot with a Voigtlander Bessa R2 and a Voigtlander Nokton 35/1,4 in Rome (IT), between Colle del Quirinale and Piazza di Montecitorio. Also in this case, but this time by mistake, film's ISO and the exposure compensation were not adapted to allow more light to impress the film.
Once again, the blacks lack detail and show severe grain.