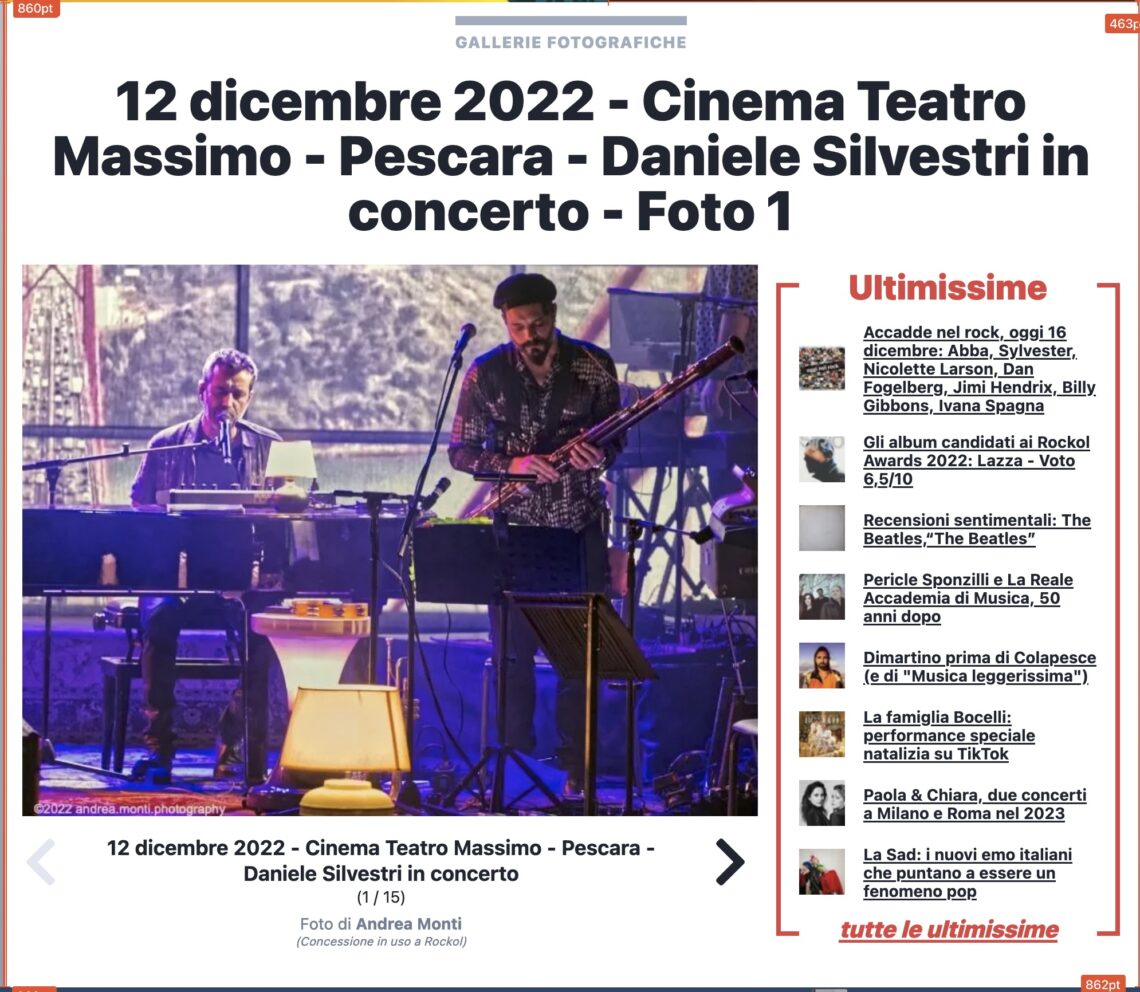 Daniele Silvestri – Teatri 2022 – Live@Teatro Massimo, Pescara
This is the Daniele Silvestri's Teatri 2022 coverage I did on behalf of Rockol.it using good old Nikons (a D610 with the Sigma 150-600 contemporary and a D750 with a Nikkor 24-120). As a matter of personal taste, I still like a reflex more than a mirrorless camera.
The possibility offered by the latter to shoot in total silence with the Electronic Shutter is invaluable in specific contexts such as classical concerts or theatrical plays, nowthistanding the downfalls (banding and distorted images). However (and, once again, this is a matter of personal opinion), a reflex still allow a better connection with the environment at least thanks to the optical viewfinder. It would have been great to have a Fujifilm-like hybrid viefinder. The train is gone, though, and the only hope to have sucha a feature is Pentax, the only one staying firmly in the DSLR sector.