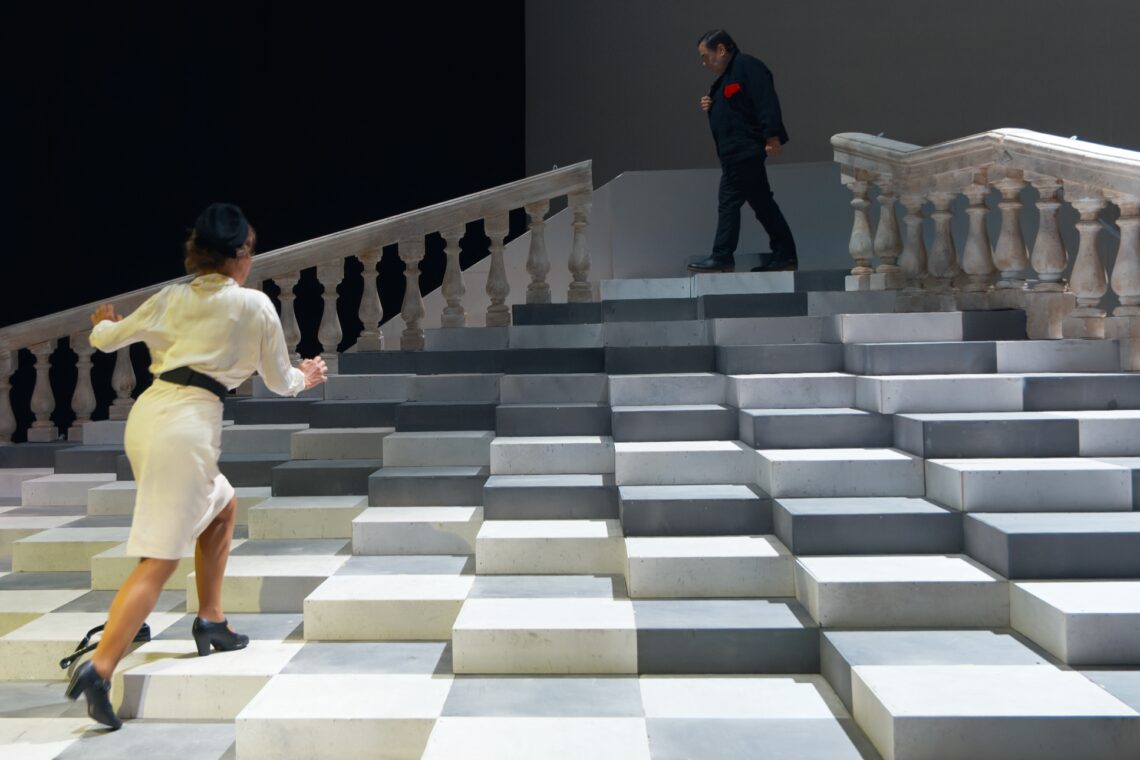 This is a photo taken from the reportage I made for the Teatro Marrucino during the première of Cavalleria Rusticana by Pietro Mascagni. It captures the moment Turiddu (Piero Giuliacci) abandons Santuzza (Alessandra Di Giorgio), who —in turns— begs him in vain to change his mind.
Image quality isn't exceptional: unlike other cases, where the Fuji X-T3/Fujinon XF 16-80 pairing provided excellent results, this time it didn't perform at its best, probably due to the choices on the scene lights.
On the contrary, the composition is particularly successful.
Turiddu is in the centre of the upper part of the picture. The railings of the staircase lead the eye towards him. Stantuzza's dynamic pose also reinforces the focus on Turiddu.
The overall result tells a story in just one frame. Turiddu has no interest in Santuzza anymore. He does not even look at her when she begs him. Staring down, he leaves the stage shunning Santuzza, her rush a desperate and hopeless last attempt.