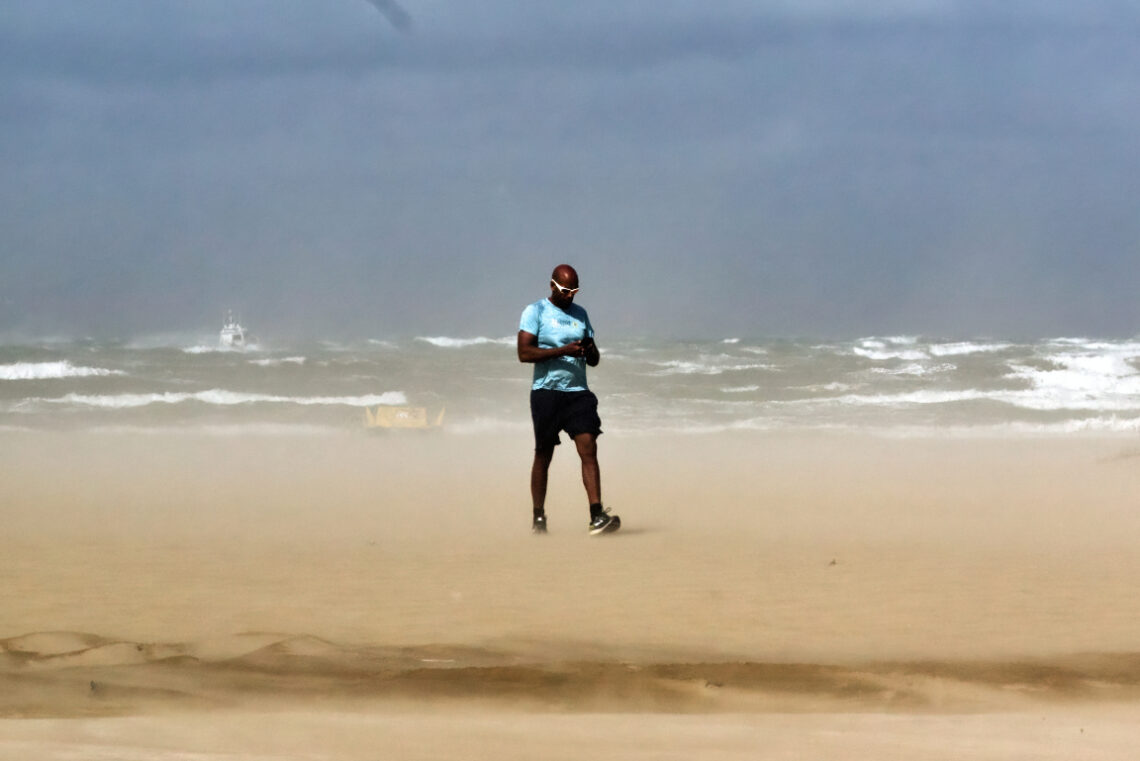 The Compelling Power of Photography
This is a picture taken while a storm was coming. The wind was expected to blow at about 80 km-per-hour. It turned the sand into a myriad of micro-bullets, pricking all exposed body parts and filling the lungs.
Nonetheless, a man took his chance, went to the shore and shot a picture with his smartphone. He is no professional, nor had a particular reason to do that. He just wanted to freeze a moment. This is the power of photography.

p.s. Pentax K II and the DA* 50-135 2,8 went through the sandstorm brilliantly and survived without consequences.