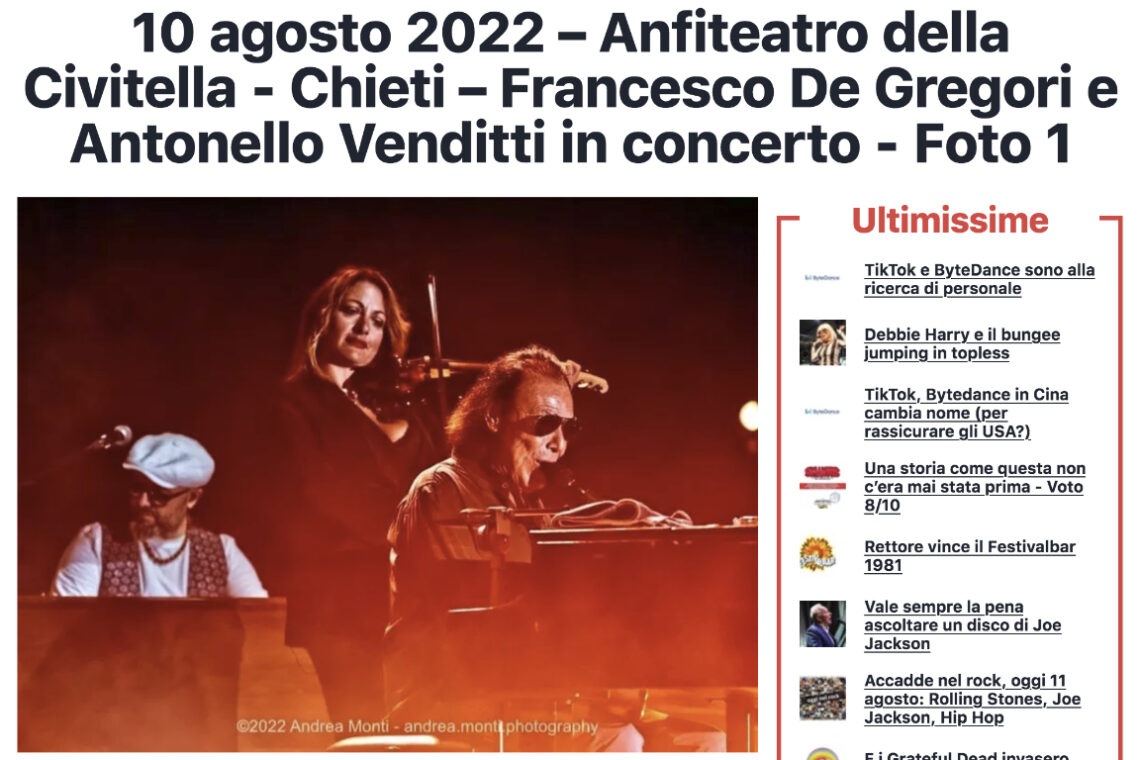 Venditti&DeGregori – Live@Anfiteatro La Civitella
Here is the link at the gallery of the 10 August Antonello Venditti and Francesco De Gregori concert. A rather unpleasant experience, indeed.
Photographers have been confined on the extreme left of the stage and not allowed to move. Of course the show comes first and any annoyance imperiling the performance must be prevented.
A tad of flexibility for people who is there to work, though, would have been much appreciated.