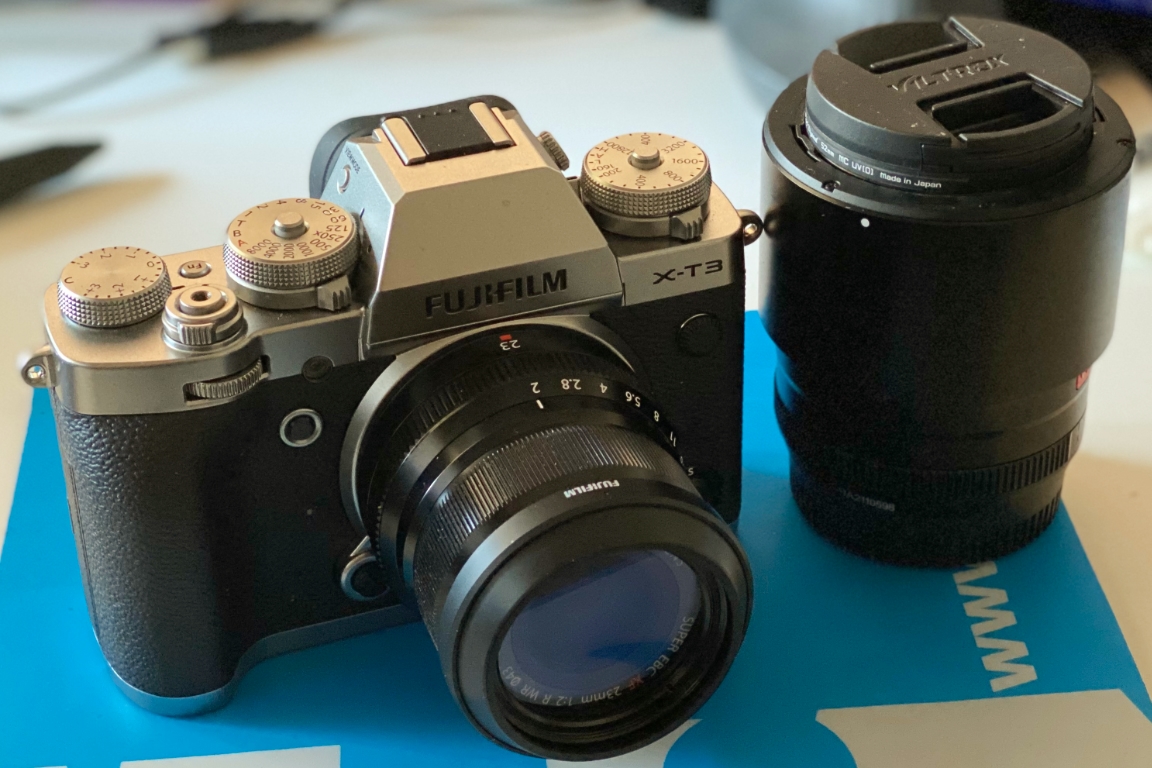 Fujifilm X-T3 Video Cheat Sheet
Although the Internet (and Youtube) are full of information about using the Fujifilm X-T3's video capabilities, having a 'quick 'n' dirty' cheat sheet works better when all you need is information and not entertainment.
This cheatsheet is organised according to (my personal) logic rather than to the camera's menu order. It starts from the outside and goes deep down the intricacies of the various features. It also highlights some techicanilities that, although written in the manual, have not so obvious implications.
A final word: this is a work-in-progress. More information will be added as soon as they become available.
General settings
Set the left ring under the ISO dial to 'Movie' (the icon that looks like a cinecamera)
Detach the LCD from the body so to favour heat dissipation
Enable the Tocuh Screen (in the Menu, go to Setup-Wrench Icon/Button-Dial Setting/Touch Screen Setting–>ON)
Enable the Movie Silent Control (in the Menu, go to Movie Setting-Cinecam Icon/Movie Silent Control–>ON).

BEWARE: TURN IT OFF WHEN SHOOTING STILLS. WHEN ACTIVE, IT DISABLES DIALS AND BUTTONS

Set up the LCD screen so as to enable:

Electronic Level
Zebra (set it a 90% so to stay on the safe side when it comes to clipping)
Histogram
Exposure
Shooting in Manual Mode (no 'A' option selected for Aperture, ISO and Shutter Speed) disables Exposure Compensation.
Shutter Speed
Shutter Speed doubles the Frame Rate
With Movie Silent Control enabled, select the Shutter Speed with the Touch Screen
With Movie Silent Control disabled, select the Shutter Speed with the Shutter Speed Dial and fine-tune it with the control dial located on the back of the camera between AE-L and AF-L
When NON in AUTO, expose as usual then press AE-L. The lock works until the next time is pushed and the Exposure Compensation Dial works.
Focus
Set Focus Area
Set Movie AF Movie to Area
For Manual Focus set

The small lever on the low-left of the camer to M
Focus Check to ON
MF Assist to PEAK

In Manual Focus, enabling the focus via Touch Screen allows the focus pull by tapping on the different parts of the screen

Select the first area and put it in focus
Start recording
Select the second area while the camera is recording
Push AF-L to focus on the new area

Pushing AF-L

in Manual Focus, focuses without the need to operate the lens,
in Continuous Focus, prevents the camera to focus other objects
Colour Handling
Set the White Balance manually
F-Log works with a base ISO of 640
Dynamic Range (DR)200% works with a base ISO of 320. At 400% the ISO is 640. DR settings affects ISO independently from F-Log
Set Noise Reduction to -4
REC FORMAT/CODEC/COMPRESSION
In Movie Mode (Cinecam Icon) set:
FHD/25p/200mbs
H265/4.2.0
LongGOP