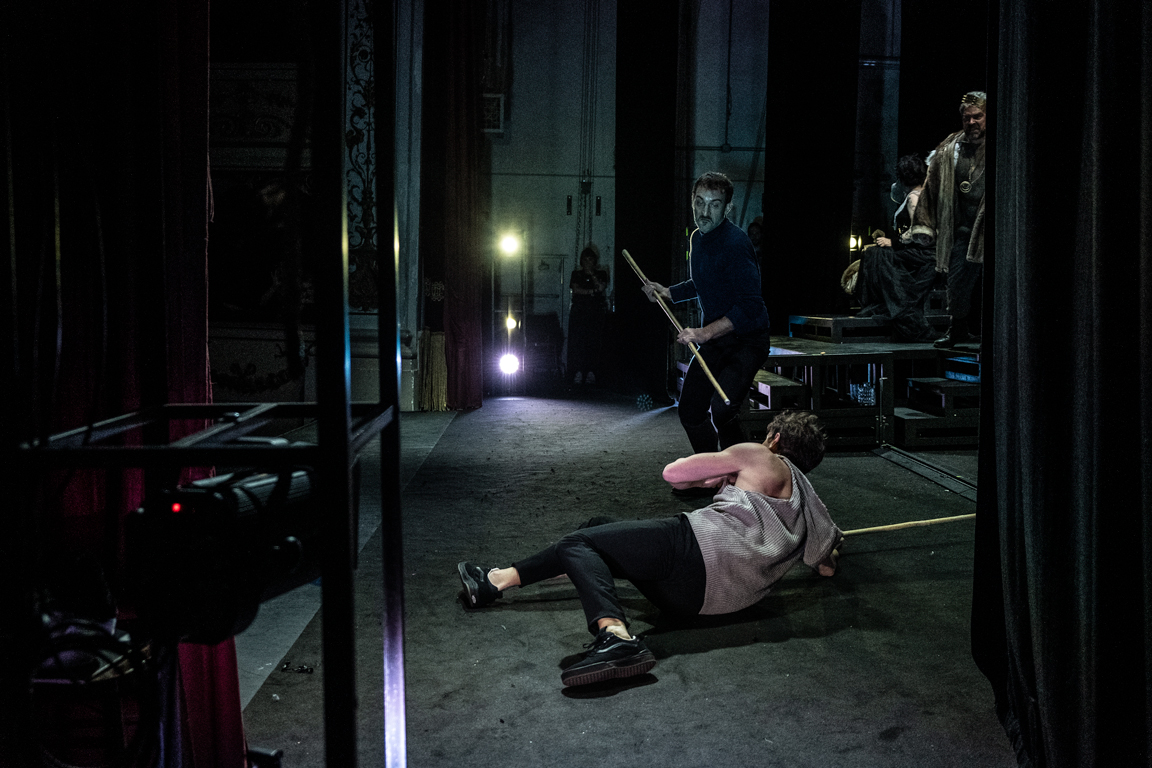 Shooting a play is challenging because you must be ready to seize 'the moment' and, at the very same time, think of unusual compositions to avoid the boring 'frontal' perspective.
Shooting part of the reportage from the backstage of Hamlet, with Giorgio Pasotti and Mariangela D'Abbraccio directed by Francesco Tavassi I had the possibility to experiment the breaking of the fourth wall.
This picture is one of the results.