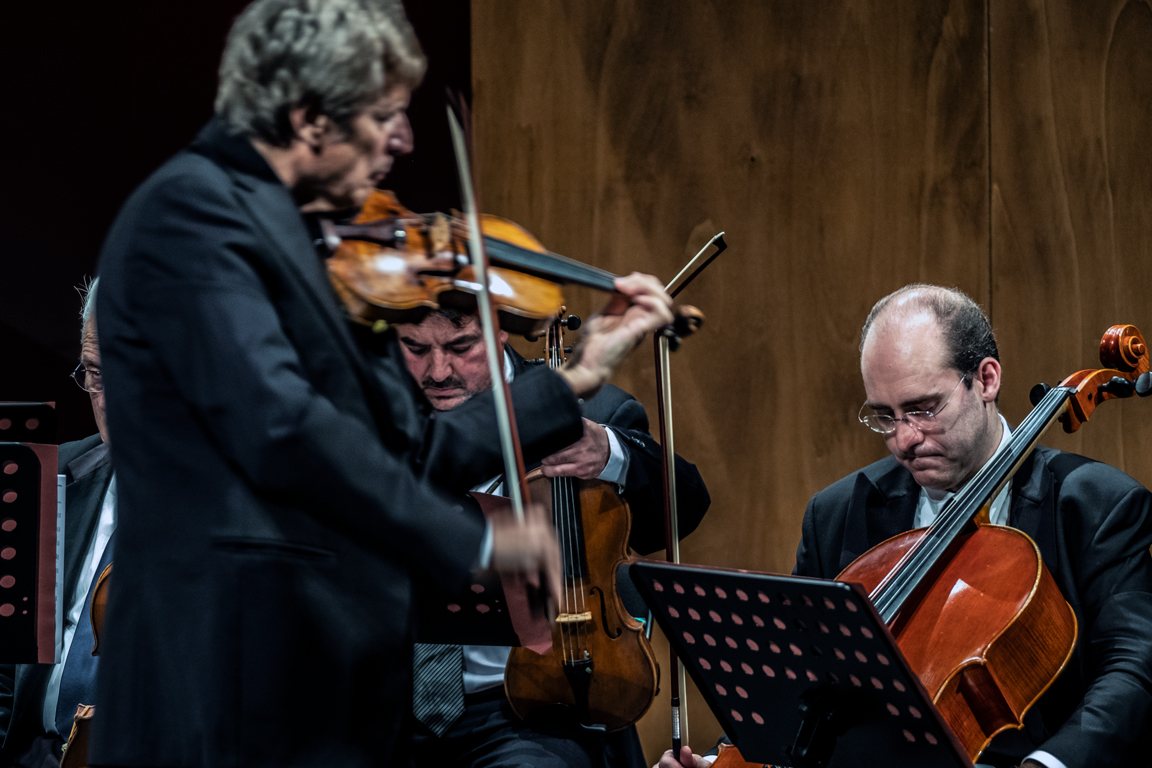 This photo I took during a reportage for a theatre hosting a concert of Uto Ughi shows a counter-intuitive use of focusing.
Rather than go for the obvious option, the attention is shifted on the two musicians in the background capturing their concentration, with the leading violin blurred and conceptually, thus, 'left behind'.
The global effect is reinforced by a neat separation between the dark and light parts of the frame.