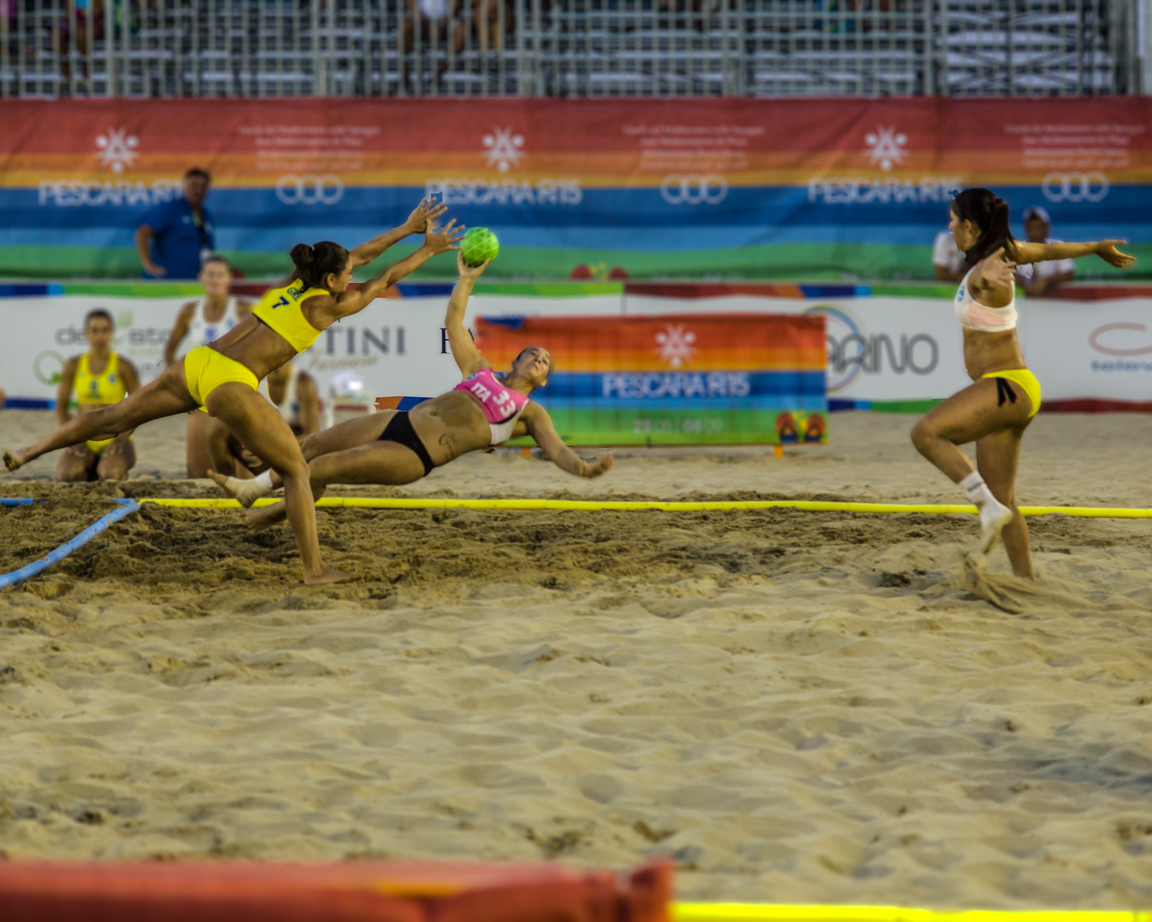 @ Mediterranean Beach Games 2015 – Italian Beach Handball Female Team (and a primer on sport photography, part 3)
During the event
1 – Get Ready for the Show
a – Check the logistic
Be sure to have the competitions' timetable at hand.
Every day go first and early to the main press room and ask for last minutes changes. Ask how to check further possible issues (delays, cancellation, venue shifting. etc.)
For each venue try to locate a "safe spot", a place where you can rest or leave your bag (relatively) safe.
b – Check the weather forecast
If the competitions you're attending is outdoor, checking the weather forecast is of the utmost importance. Among other things, it helps you choose what gear and dresses bring with you: being constantly on the move drains your energy so better be light, without the urge to care about unnecessary equipment.
By all means, bring a hat, a baseball cap or whatever you want: the important thing is to protect your head and eyes from the heat, the light and the wind.
c – Hydrate and eat
Eat a light breakfast and bring with you steel water and/or gatorade-like beverage. Stay clear from sugar, and go for energy bars and stuff like that (it will help you to keep your hands clean, reducing the risk of messing with the lenses.)
d – Choose your most comfortable dress (and in particular, shoes)
If you can't move, you can't shoot. Good sport photography starts from shoes and socks. Be sure to wear shoes that doesn't bruise feet or ankles, skid or easily lose grip.
As per the outfit, the more the (buttoned or zipped) pockets, the better.