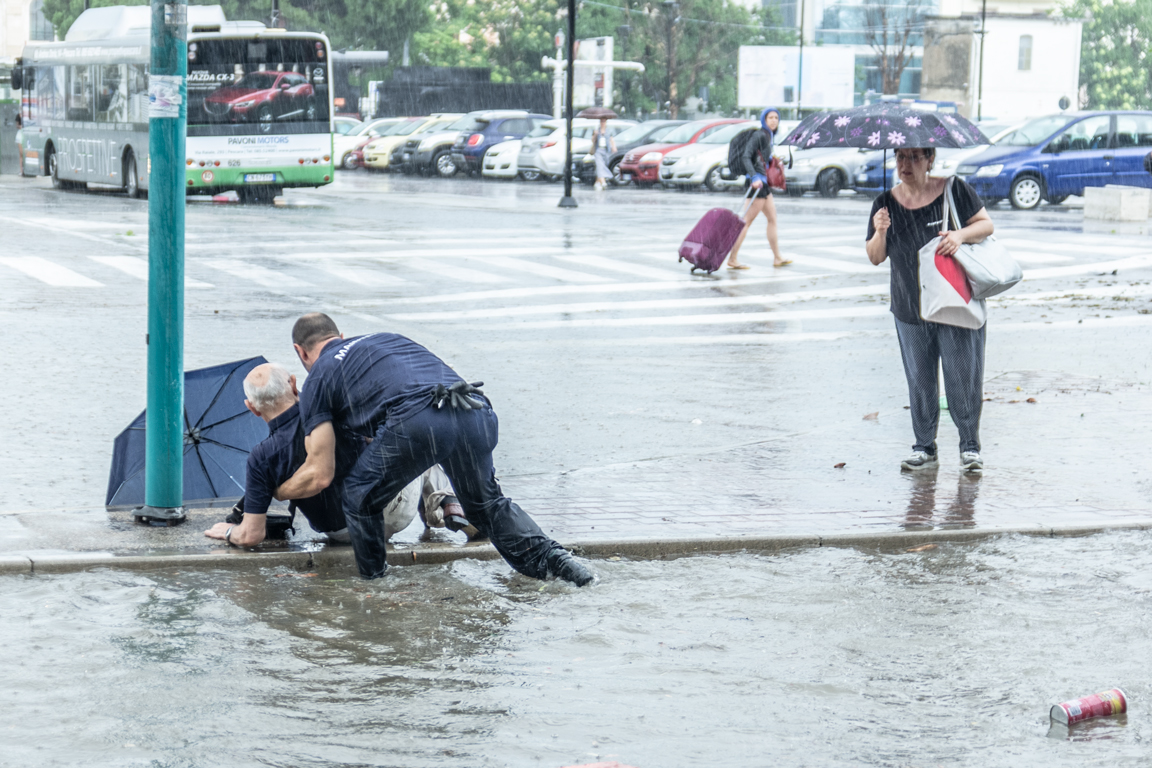 July 10, 2019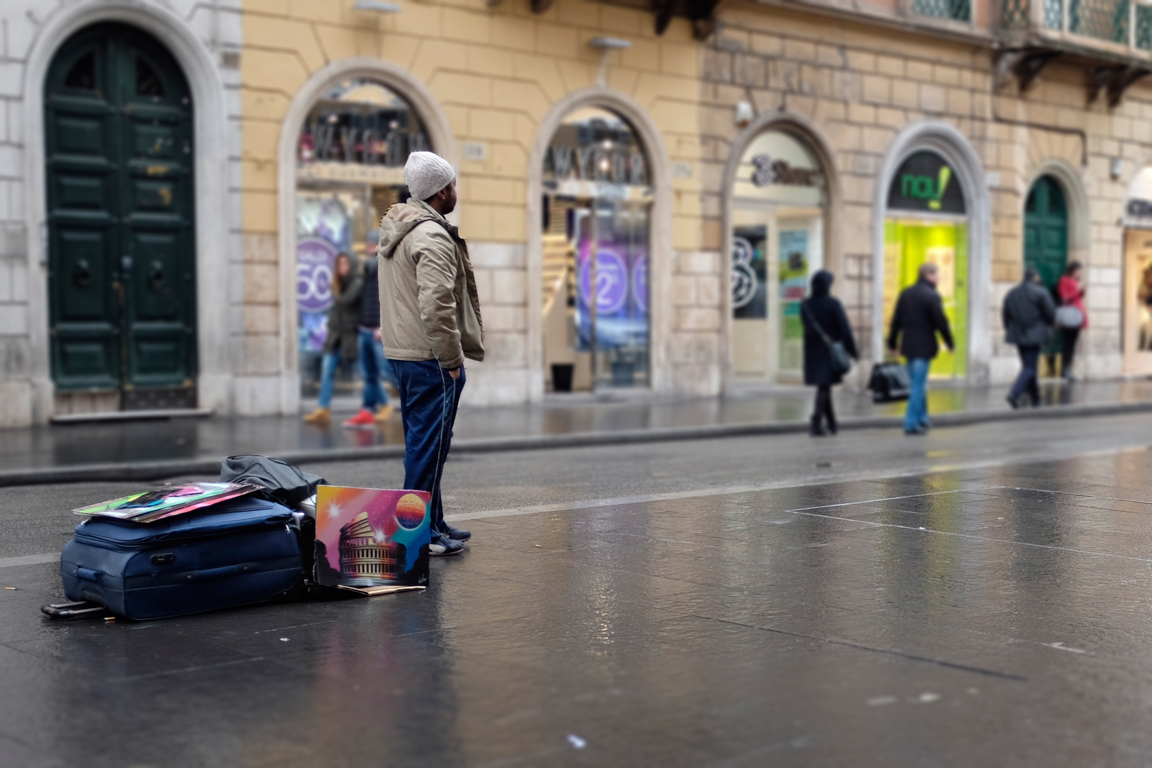 As every thing under the sun, Street-Photography too has its own shortcuts: freaky street-portraits are one of those. It's easy to have your pictures noticed when your subject is a 60-years old Brit-Punk, an implausible-color dressed man or whatever alike: these subjects do the work on your behalf and it is very hard to obtain…
January 21, 2016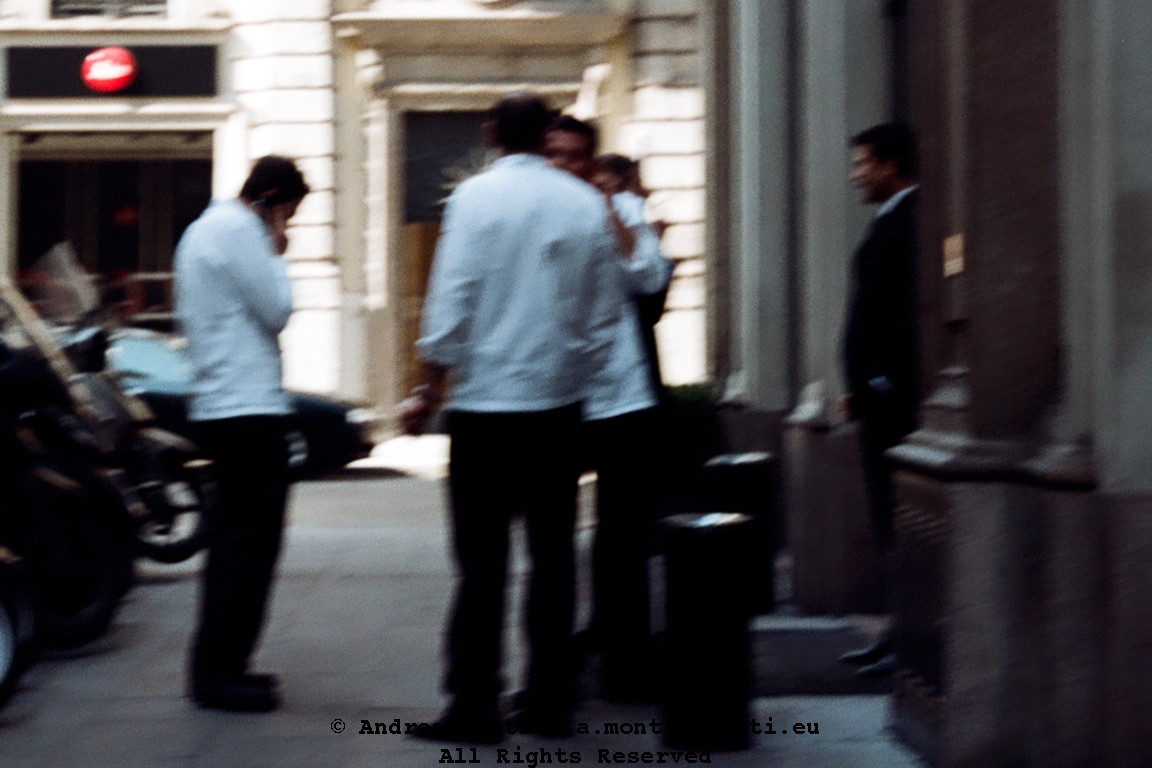 To me Street-Photography is digital. I missed this shot because I wasn't able to properly focus my full-manual kit, as I would have do with an average digital camera. There is no point in wasting film in an highly fault-rate activity such as Street Photography.
March 21, 2015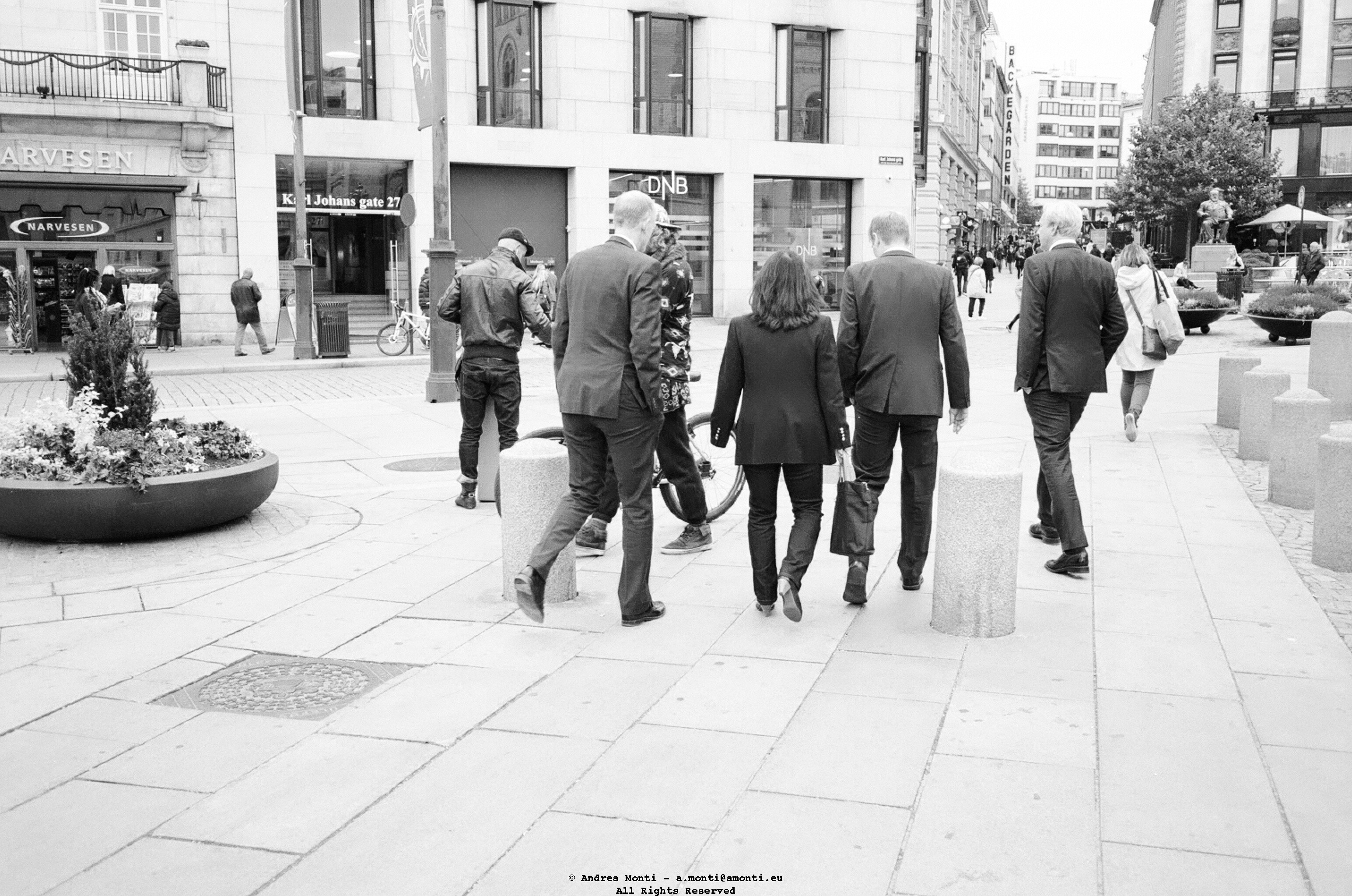 A missed opportunity for a good photo. I shot too early and failed to frame the guy with the bicycle whose look would have been a nice "counterpart" with the serious attire of the businessmen he was crossing.
October 15, 2014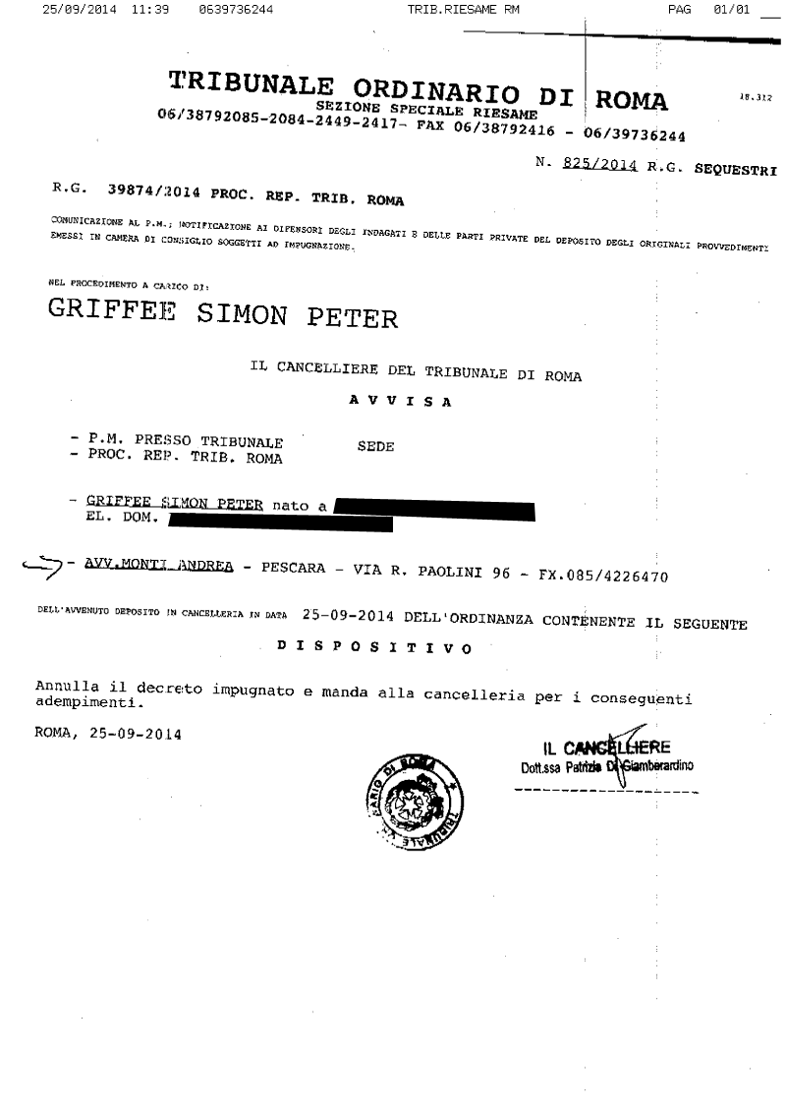 Last July, members of the Polizia municipale of Rome seized the camera of a British-Brazilian street-photographer, Simon Griffee, while he was documenting the way they dealt with an immigrant. As Simon's lawyer I've filed an appeal and a week ago the Court of Rome revoked the seizure. The battle is not over, yet, but hopefully…
October 3, 2014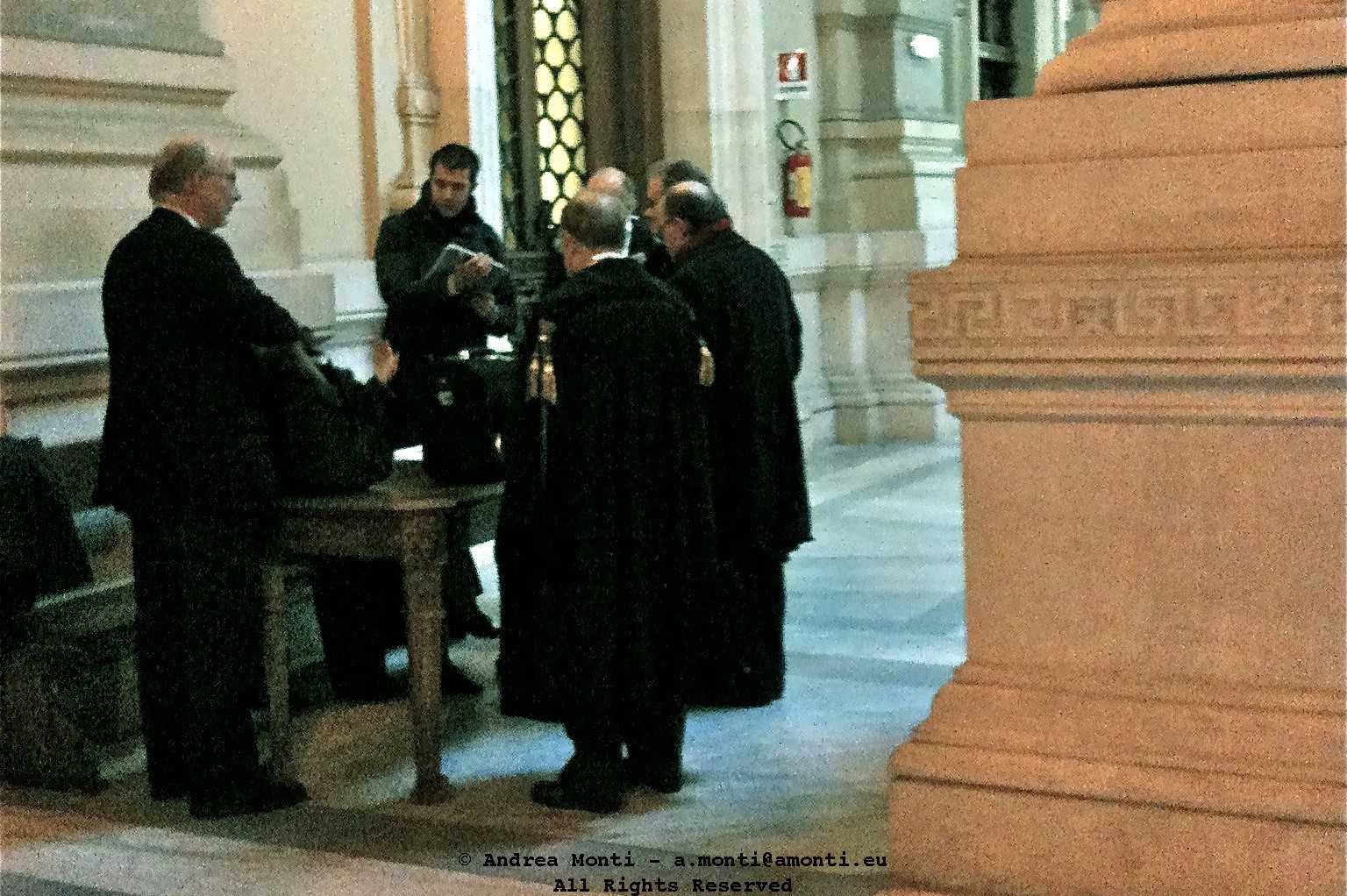 Here is an easy-to-carry A4 leaflet to be used in case you are confronted by a law enforcement agent of officer that question your Street Photography activity. Legal issues apart, please remember to always be polite and to help the officer not to look goofy or ignorant (as he actually would) in front of the…
July 10, 2014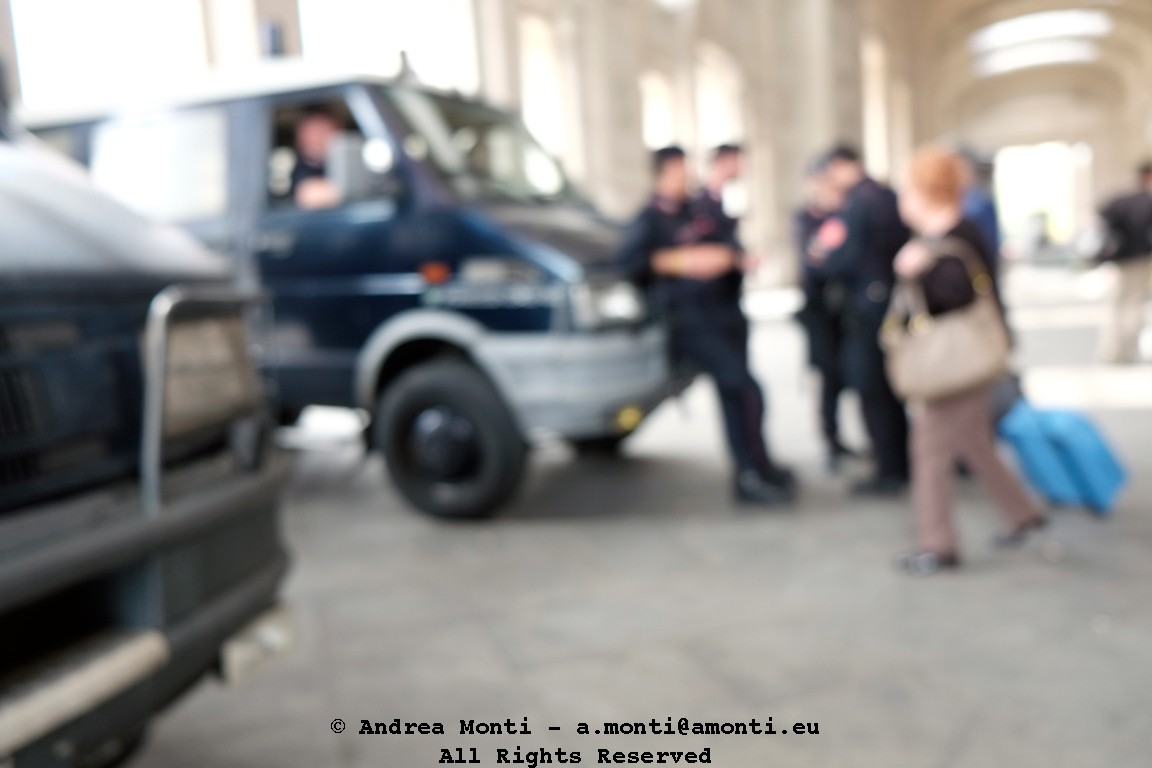 Seeing the world through the Street-Photographer's eye makes you more aware of your surroundings both at a conscious and unconscious, Zen-like, level. A side-effect of this state is that you can exploit-it for personal safety when traveling in risky places, like big stations where pickpockets are doing their tricks.
April 8, 2014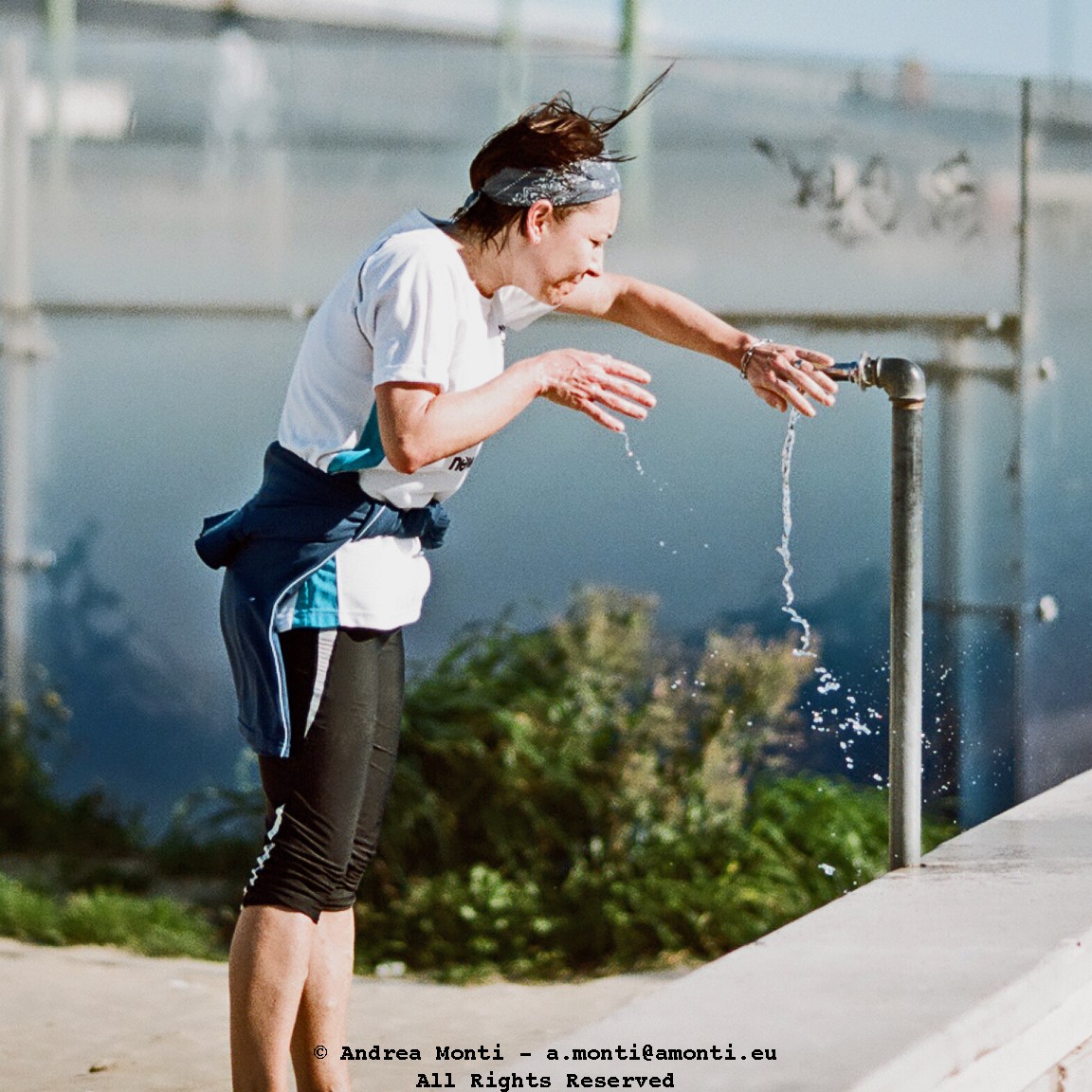 Yes, if it were taken in Hungary. Against the European Convention of Human Rights, Hungary passed a law that by next March 15 will require any photographer shooting in public space to obtain a signed "model release form". This provision will be bashed by either the EU Court of Justice or the European Court of…
March 20, 2014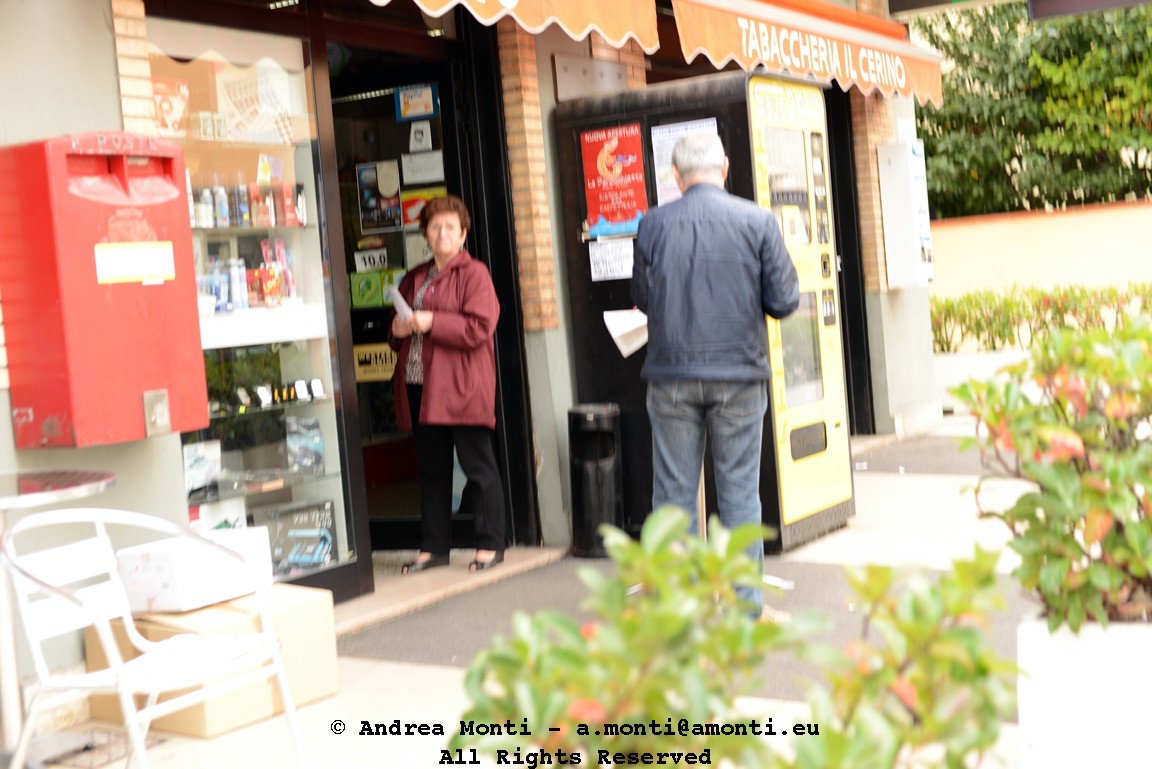 Sometimes it is easier to tell "what this is not" instead of "what this is", as in the case of this photography. Meaningless, wrongly shot and overexposed. A good reference point to consider when thinking of my own photos as something that worth to be seen.
November 9, 2013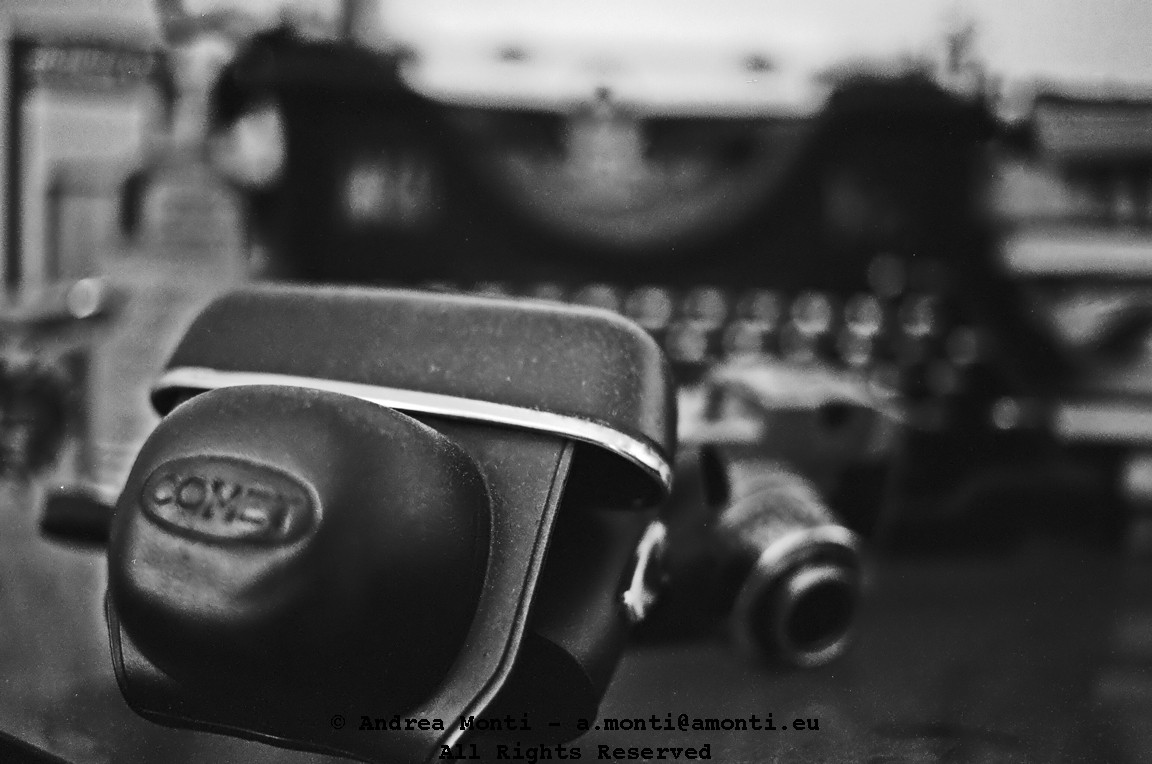 Update – 2 On July 2014 the Polizia Municipale of Rome seized a street-photographer 's camera, but the Court bashed the seizure. Update – 1 Here is an A4 leaflet useful to stand your ground if your street-photography work is questioned by somebody else. Introduction* As there are few texts in English dealing with (street)…
October 29, 2013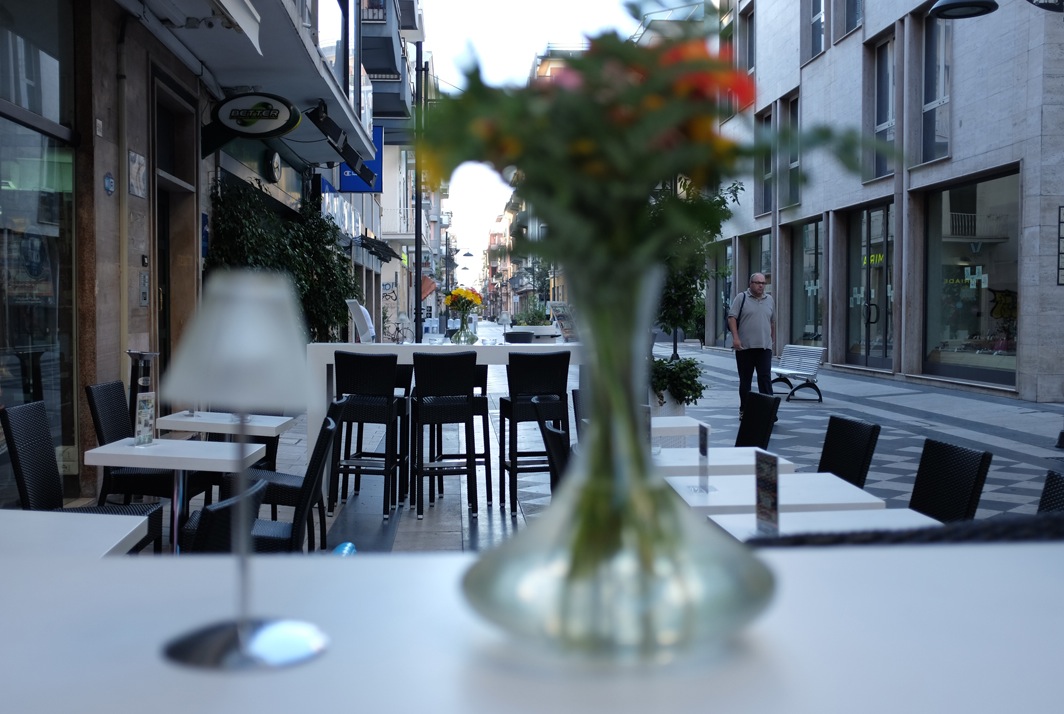 The more I practice the street-photography, the more I find myself more at ease with zone-focusing instead of trusting the camera auto-focus. This is, in my case, particularly true with hip-shooting where I can only "guess" what the camera is actually focusing. Though not a candid, this photo explains what I mean: the idea was…
July 20, 2013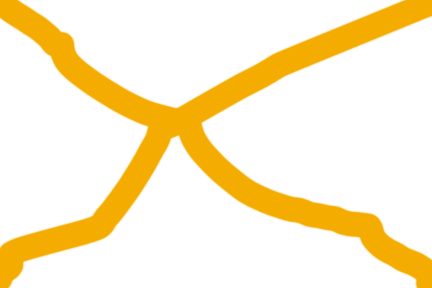 Every amateur photographer (and maybe a few professionals) has a shot he chose not to fire. In my case it is a brutal knock-out on a Mixed Martial Arts match. As official photographer of the event I was allowed to wander around the venue with no restriction (but jumping on the ring). During the second…
June 8, 2013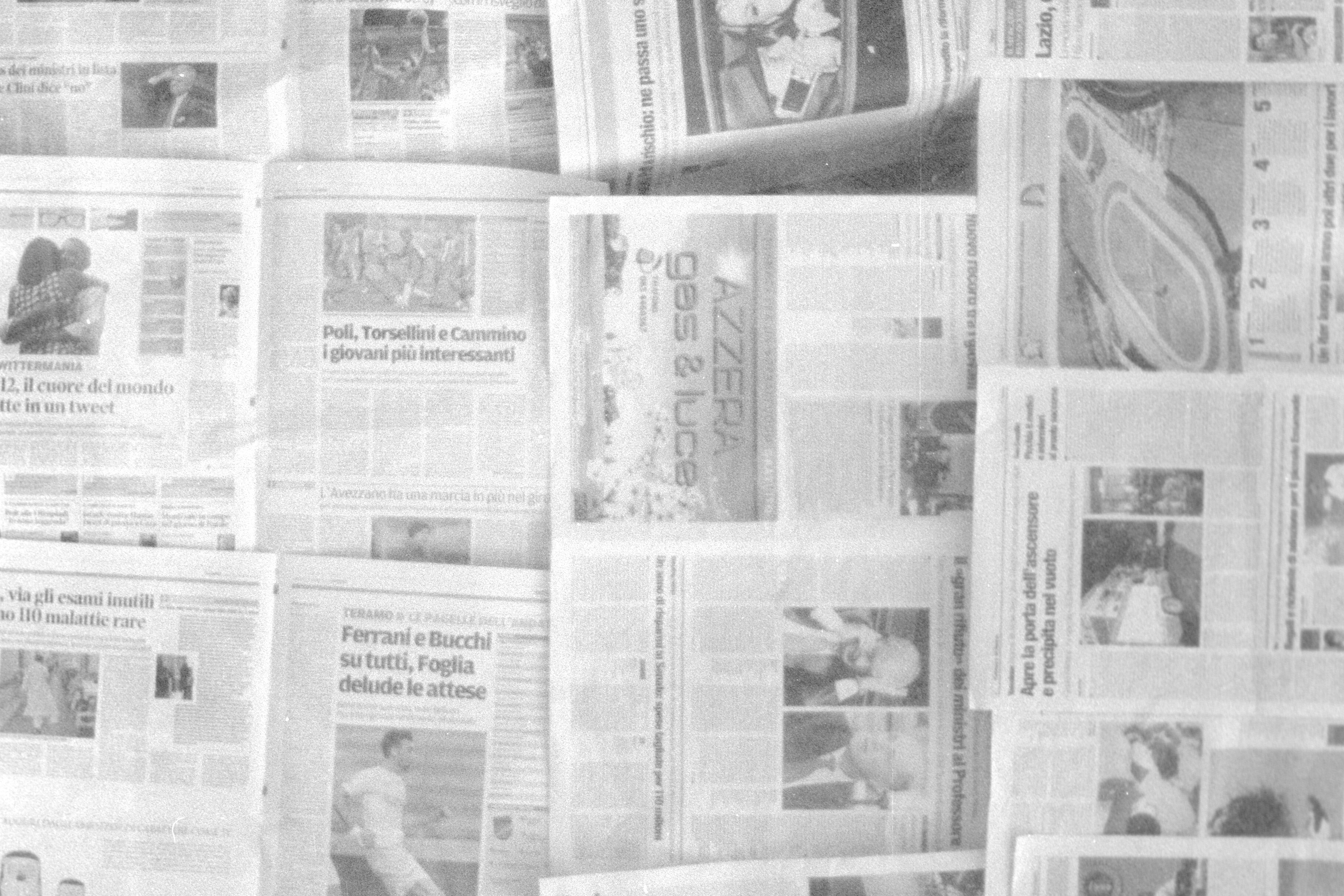 … there are plenty of ways to still make a newspaper useful.
April 4, 2013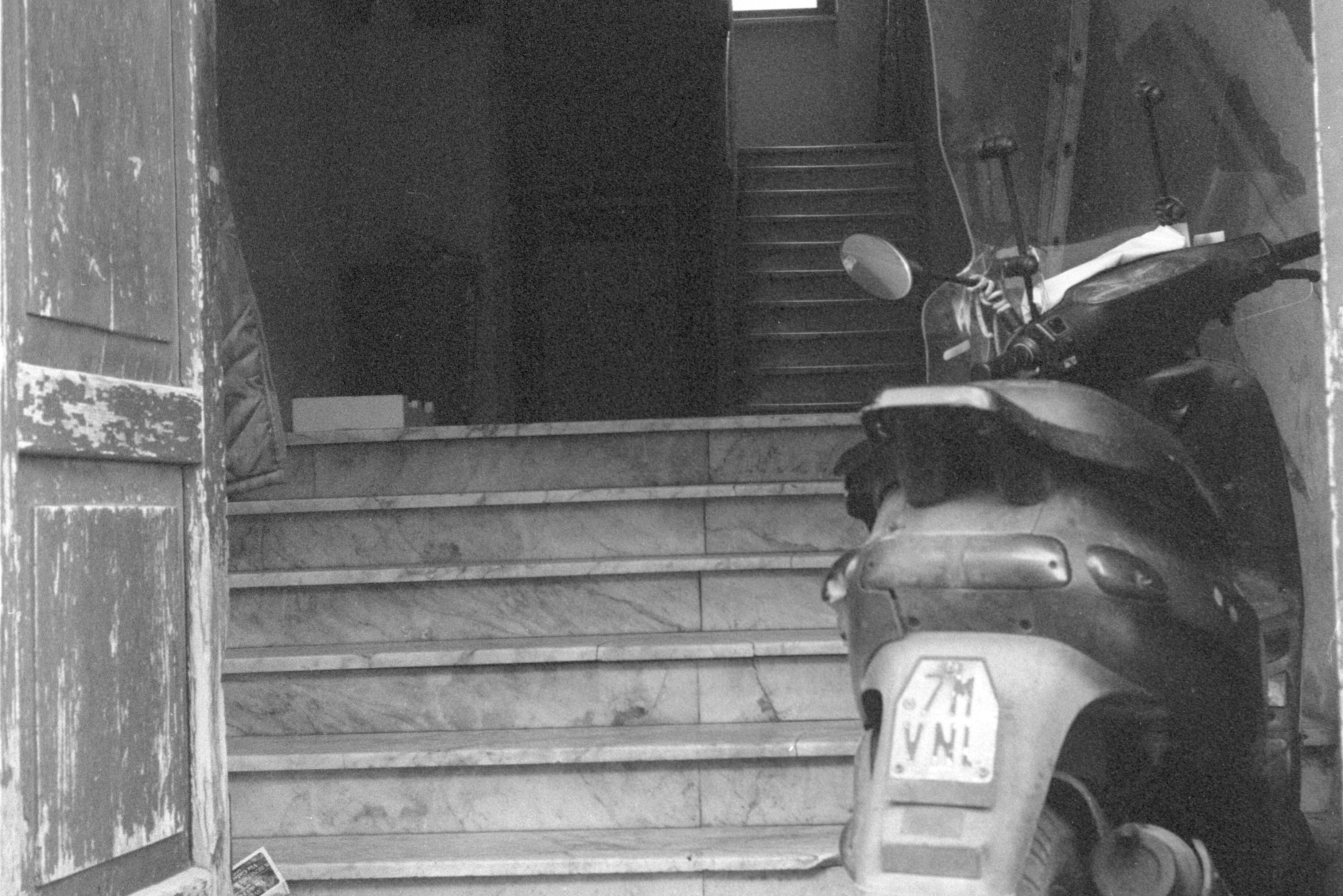 April 3, 2013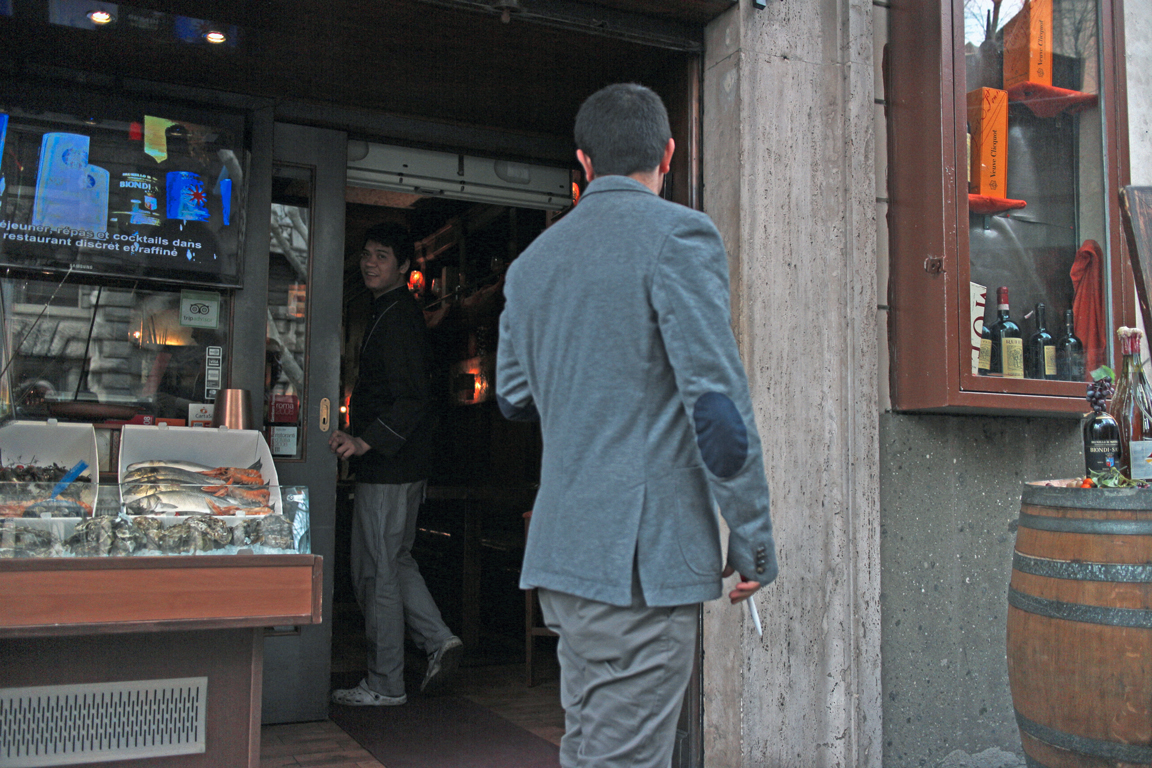 … keeping a strong grip on his business.
March 27, 2013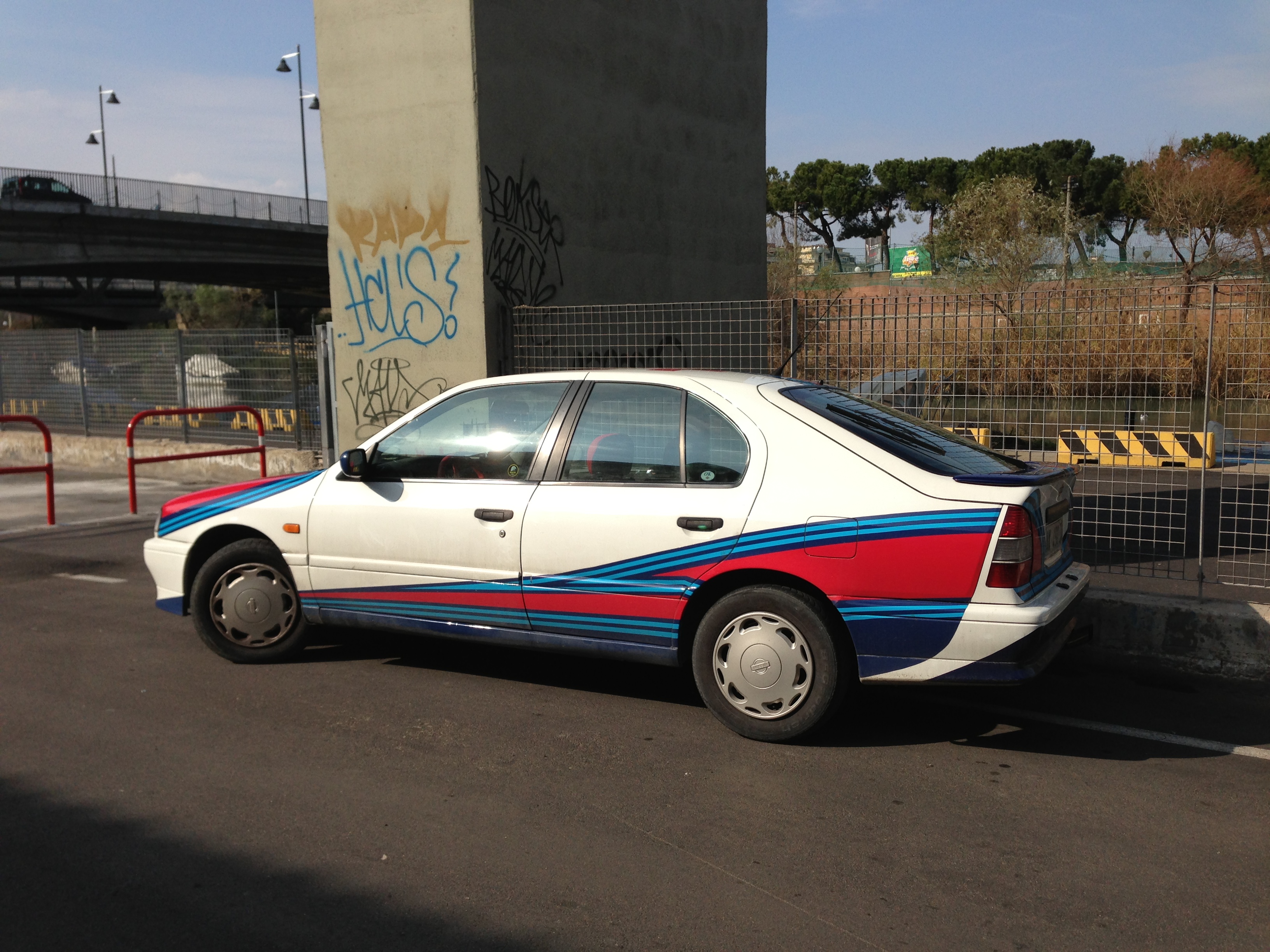 … while driving a Nissan.
March 24, 2013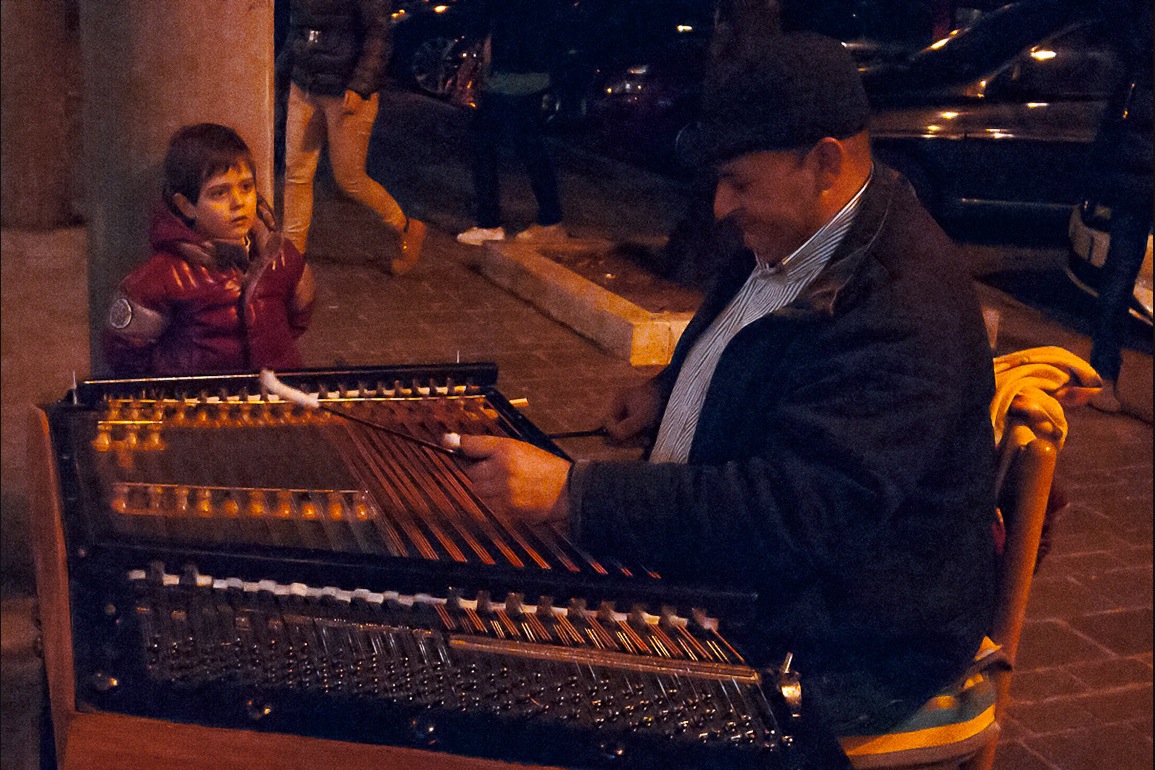 The story is all in the child's eyes
March 22, 2013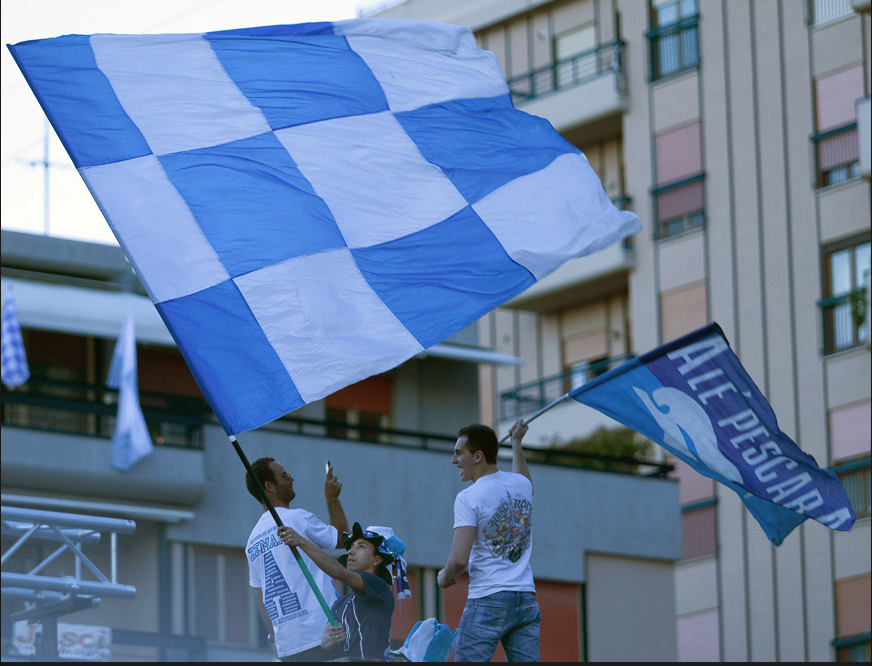 March 21, 2013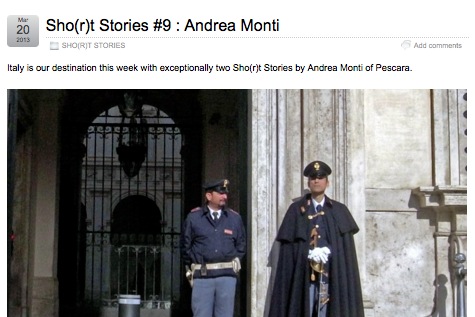 The (temporarily now) Argentina-based street-photographer Yanick Delaforge kindly published a couple of shots from Foto-Grafo, Quis Custodies and The Last Waltz, in his "Sho(r)t Stories" series.
March 20, 2013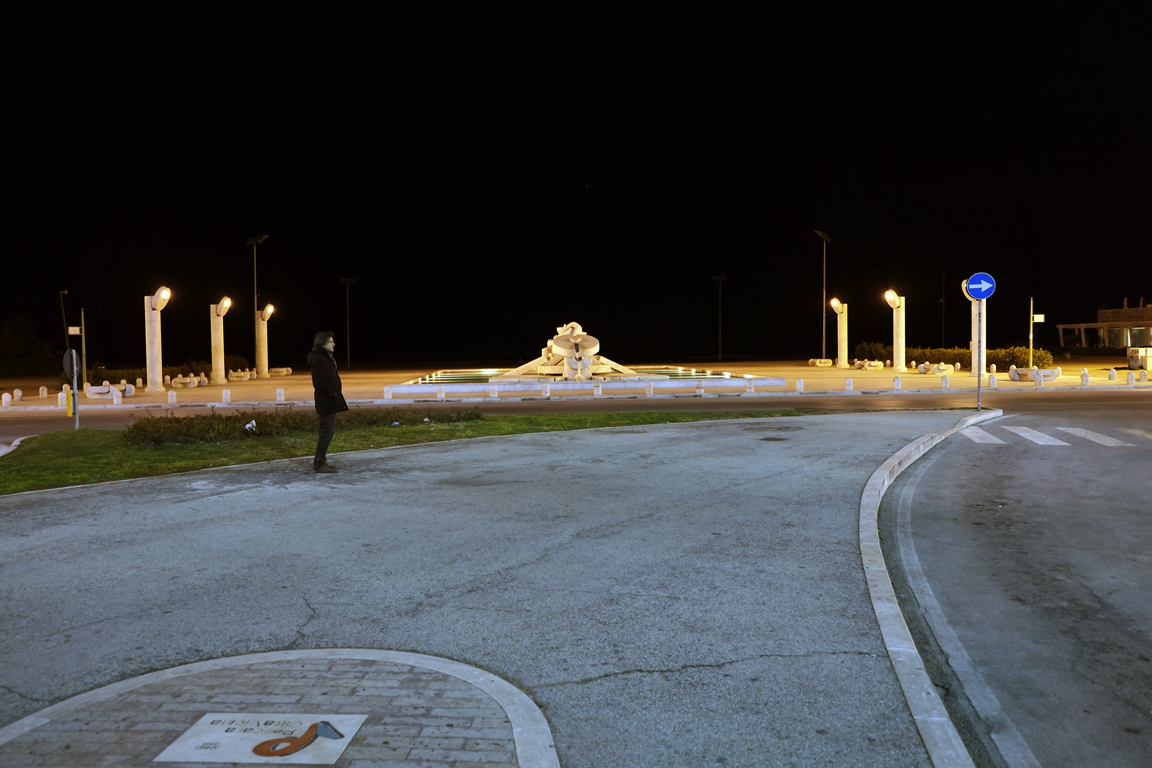 is a complex task, not only on the streets.
March 18, 2013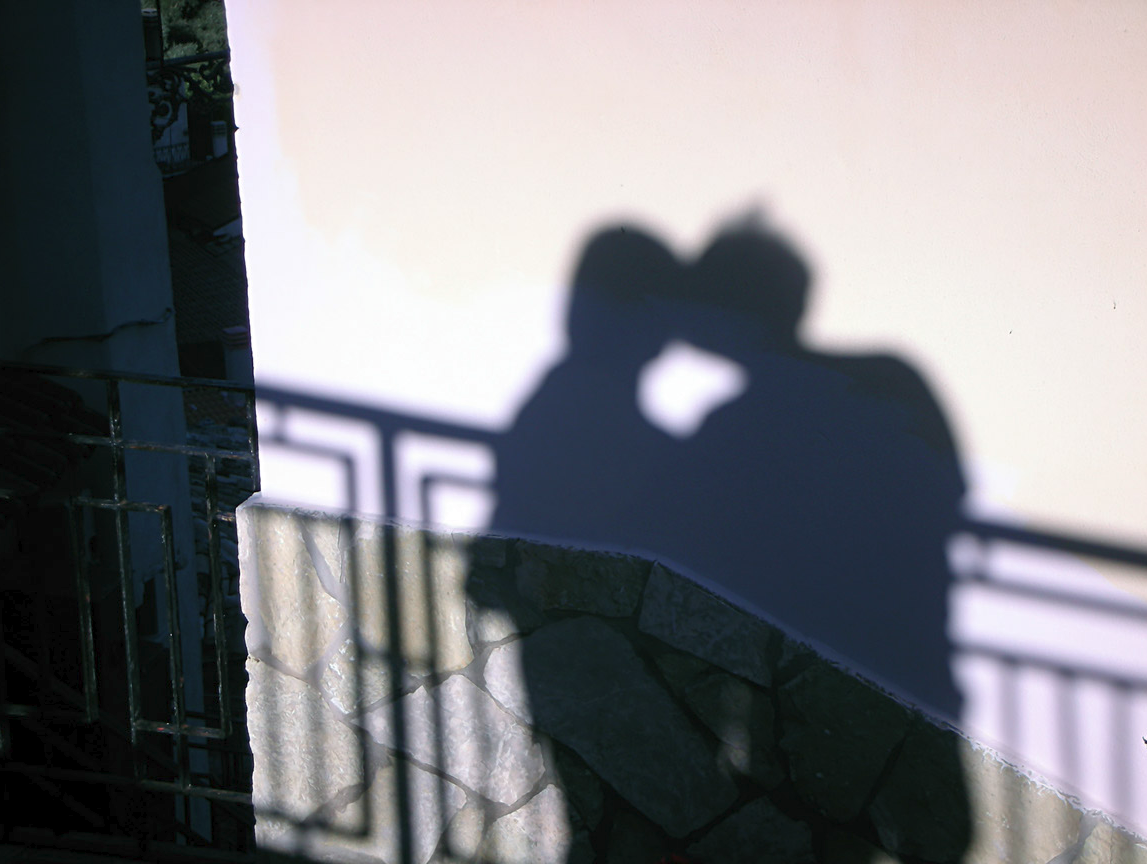 while the love is for real
March 17, 2013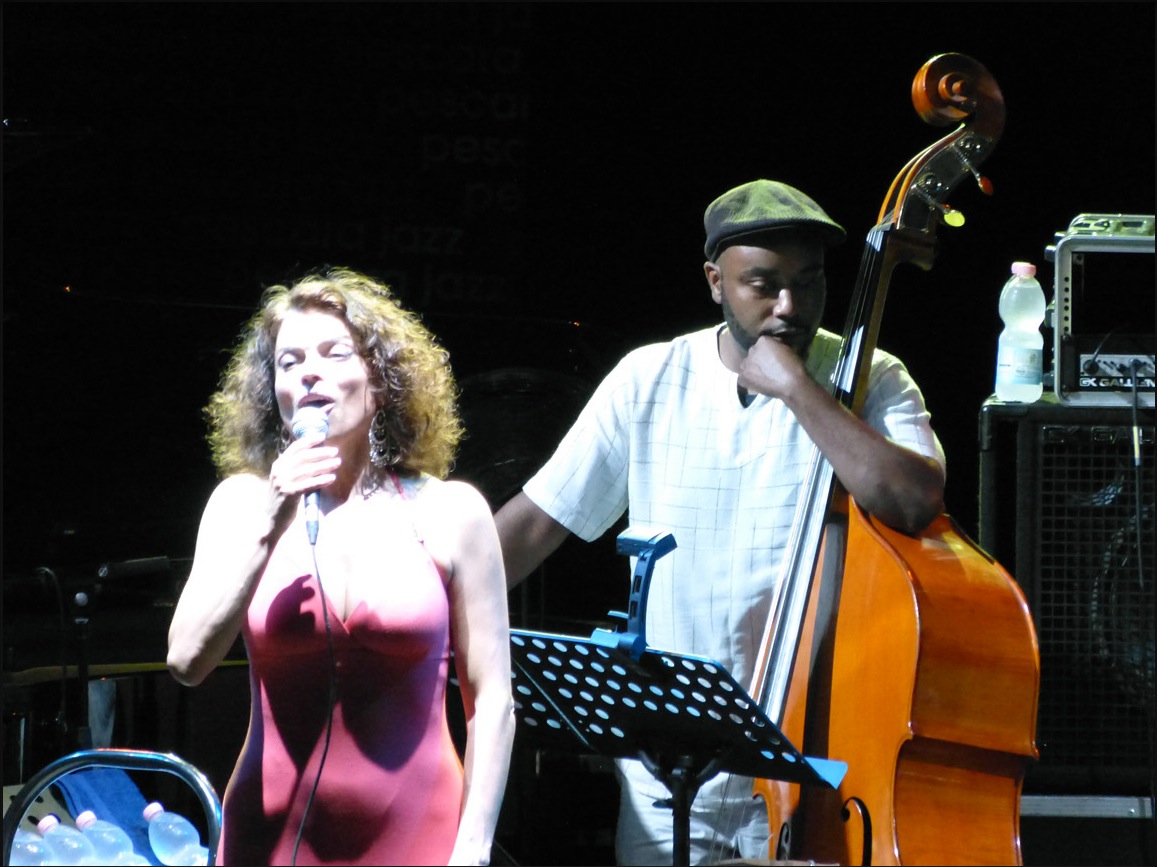 Don't dare to ask what song is she singing…
March 16, 2013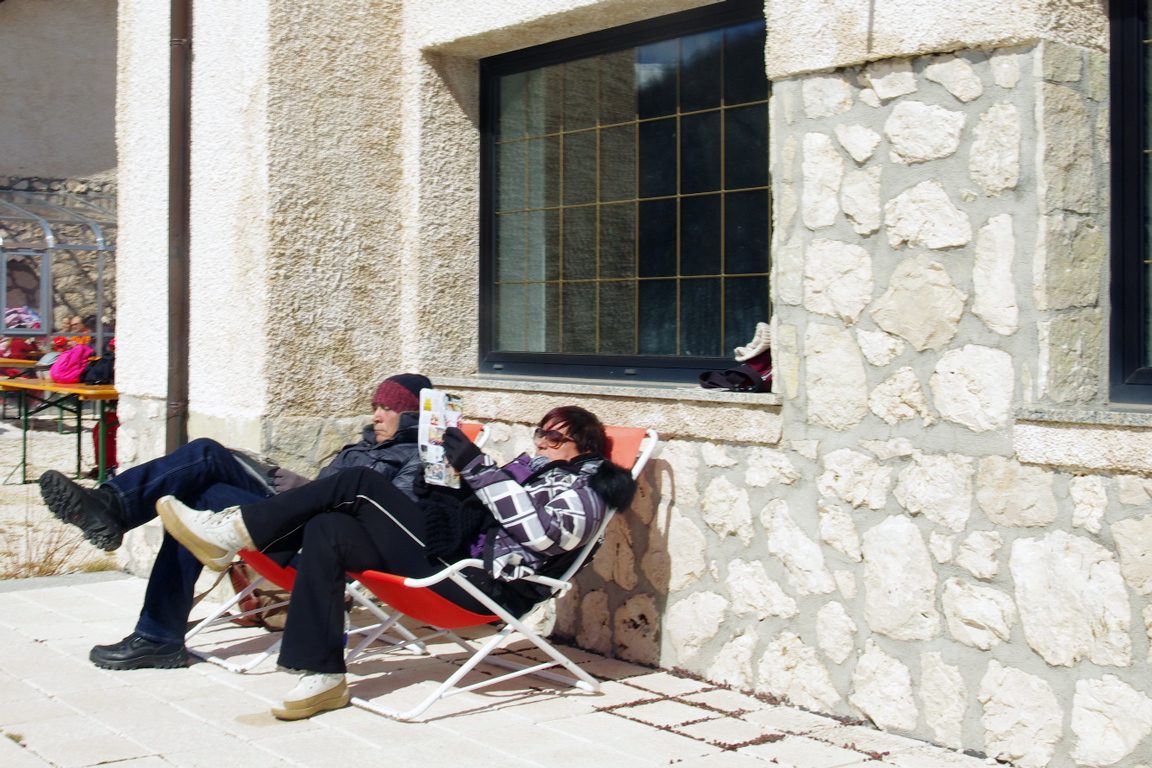 waking up early, dressing like a pro-skier, queuing at the ski-lift, climbing at 1800mt, looking for a sunny spot and finally… enjoy reading a magazine. De gustibus…
March 15, 2013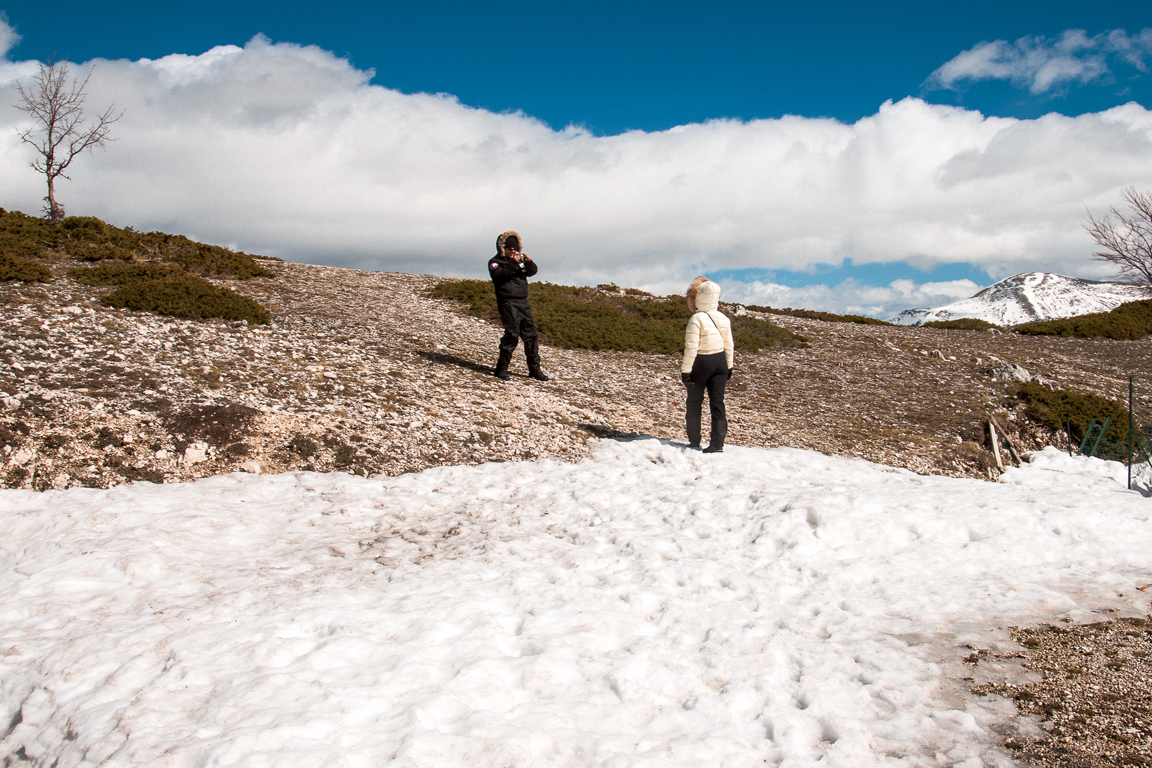 I hope that his point-and-shoot  "auto-exposure" feature have worked properly…
March 14, 2013